Case study
Anjani Steels Chooses Symtrax to Adopt and Automate their E- invoicing Process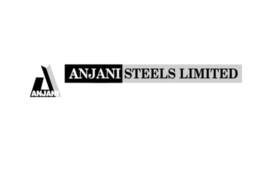 Symtrax made it simple for us to comply with new e-invoicing regulations while providing an exceptional customer service experience.
Initial situation and challenge
Under the new e-invoicing system, all business-to-business (B2B) invoices needed to be electronically validated by GSTN. Anjani Steels' logistics also had to match the e-way bill mandate as per government guidelines. Along with a successful GST e-invoicing solution, Anjani Steels needed an autonomous system that didn't require any internal reconfigurations.
With this in mind, Symtrax offered a SaaS-based solution for secured e-invoicing with quick implementation.
Solution presented by Symtrax
Our automation module intelligently captures tax invoices from the central repository. Next, all required and relevant data is picked up and converted into a JSON format, which is then uploaded to the Invoice Registration Portal (IRP). Upon successful registration on the IRP and NIC E-way bill portal, Compleo Hybrid automatically captures a response JSON and generates a final print-ready invoice containing the Invoice Reference Number (IRN) and
digitally signed QR Code. It also generates an E-way bill PDF. This final consolidated PDF is sent back to Anjani Steel's central repository, where they process the invoices further as needed.
Symtrax provides a user-friendly interface for real-time invoice monitoring, as well as other peripheral tasks, such as:
• Invoice cancellation
• Re-processing documents after unsuccessful registration
• Viewing input and output document details
• Exporting invoice details into an excel sheet for reconciliation
• Compliance reporting
• Extending validity and transporter details update for E-way bills
Results
For Anjani Steel, a quick implementation without the need to change any of their existing processes  gave them equally quick ROI. Apart from this they benefited from:
Real-time invoice monitoring
Hassle-free compliance
Great customer service from Symtrax
About Anjani Steels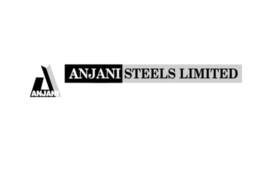 Anjani Steel Ltd is an established company in the steel & power sector. The company manages an integrated steel plant consisting of sponge iron, captive power, induction furnace, rolling mill, and allotment of captive iron ore & coal mines.