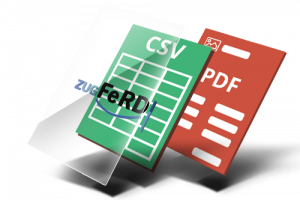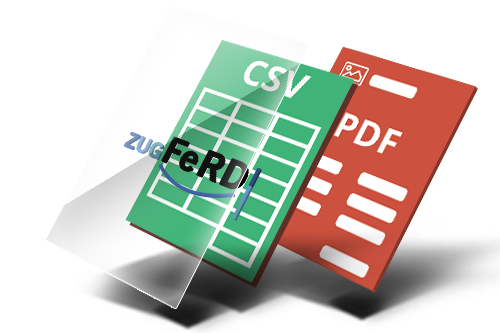 Many businesses have already implemented an electronic invoicing processes. This can often mean having to keep up with the latest standards, especially for Business to Business (B2B) transactions. However, implementing and maintaining multiple individual electronic documents exchanges may lead to complexity, high costs, and other concerns. This is where Factur-X comes in.
Factur-X is the new European standard designed to ease e-invoicing, no matter who your customers may be. Based on European Semantic Standard EN 16931, a Factur-X invoice is an XML file embedded in a PDF/A-3. This is a single, secure option that is equally human and machine-readable. As a result, users add security, universality, and efficiency to the e-invoicing process.
Companies complying with Factur-x also get more than just a data or document conversion process. This standard's e-invoicing protocols can be smartly embedded into your existing order to cash cycles to enhance account payable workflow. Go from invoice release to collection with a smoothly-running system that gives you all the details you need for full accountability.
Use a single invoice format for all European customers
Factur-X applies to both B2B and Business to Government (B2G) interactions. Once you adopt this standard, you can use it for every European exchange. What's more, this encourages consistency across all processes, reducing the time needed to correct errors.
Preserve IT resources
To keep corporate IT resources independent, managers prefer to connect ERP, CRM, or billing applications to an external e-invoicing solution. Therefore, upgrades and outside interactions won't interfere with internal IT systems.
Add new customers or suppliers to existing systems
Adapting to the Factur-X format minimizes disruption. After entering business details, no IT change or add-on is required. You can add to your established commercial or trade document process without losing what already works.
Embed QR codes quickly
The need to embed a QR code in invoices has become more common. Doing so can secure business content and ease integration later on. Compleo allows you to do this by adding one element in its template process in just a few seconds.
Offer internal invoice traceability
With an intuitive access to invoice status, your Accounts Payable and Accounts Receivable departments gain autonomy while improving their performance.

Work

 

with

 

other

 

e-invoicing 

systems
By using Factur-X, you can communicate with other exchange standards and platforms as well, including Chorus and PEPPOL. Thanks to this, validating and approving documents is easy and there's no extra setup required.

As a digital document management solution, Compleo includes everything from file format conversion to a document distribution workflow.
Straightforward data and document conversion
Whatever your invoices' existing file format of your invoices (PDF, TXT, XML, Spool, etc.) Compleo converts them into the Factur-X format all at once.
First, Compleo for XML, selects relevant fields of a released invoice to build the corresponding XML file. Then, Compleo Layout designs a PDF/A-3 that suits your corporate image, and includes the corresponding XML within it.
Once the template is set, Compleo's automation module, Compleo Supervisor , processes invoices as soon as they are released by the ERP, CRM, or billing application.
Advanced distribution capabilities
Compleo handles the e-invoicing process from start to finish. Grab invoices upon release using certified SAP or IBM connectors.
Compleo also handles traceability, security, and acknowledgement completely using Robotic Process Automation.
This encompasses each step in the distribution process, including mailing an invoice URL, posting in a cloud repository, and delivering to an e-invoicing platform.
Seamless interaction with on-Premises or Cloud applications
Whatever your application architecture, Compleo offers additional services such as a digital signature or approval workflow.
Therefore, you can adapt to your specific needs while extending your capabilities.
What makes Compleo different from other solutions?
Compleo can assist with current or new document architectures. Existing structures can be easily integrated or newly set up using a graphical editor.
This allows users to create a template that automatically generates Factur-X files.
By generating and merging PDF and XML files in a single process, users can guarantee optimal security.
This way, document distribution also eliminates the need for external intervention.
After beginning the process, the Factur-X documents are automatically transmitted.
These could be as e-mail attachments or through direct transfer to platforms such as PEPPOL, Chorus Pro, and IRP, to name a few options.
See for yourself!
Request a live demo to see how our Compleo can be used to quickly and efficiently implement a solution for your request.