Enterprise e-invoicing
Expedite outbound invoice processing
Match e-invoicing regulation and distribution requirements at once.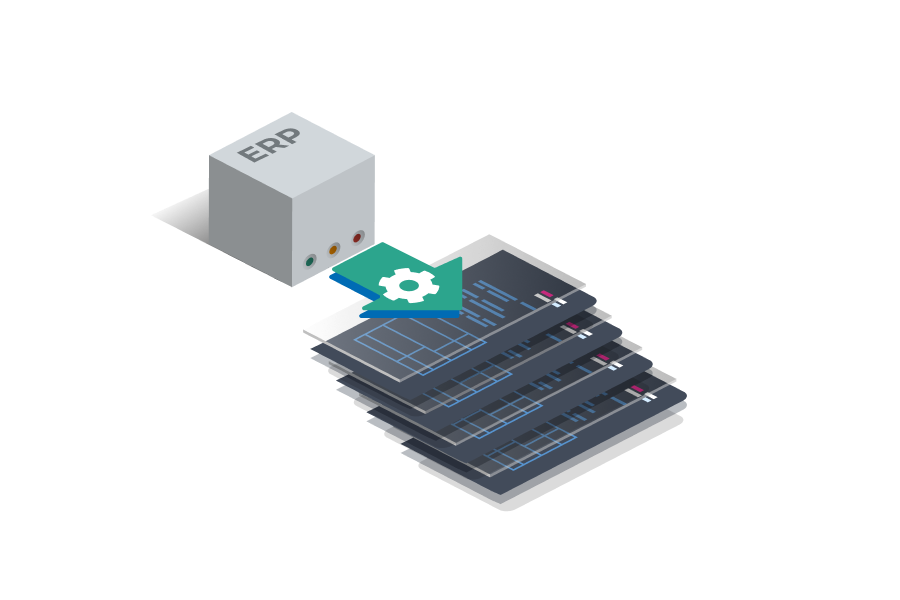 Keep full control of output invoice processing
Incorporate our solution without disruption
Manage all submitted invoices in current format with no change to your existing process.
Seamlessly connect with your BPM, CRM, or ERP for real-time outbound invoice processing.
Implement without the need for any additional programming.
Match various e-invoicing requirements
Transform and convert outbound invoices into required formats, including JSON, XML, PDF/A3, and Factur-X.
Handle country-specific e-invoicing requirements.
Process all Account Receivable (A/R) output invoices, whether domestic or international.
Comply with service tax regulations
Certify invoices for legal compliance.
Integrate proof of deposit into outbound invoices as QR Code and Certificate.
Monitor the status of invoices returned by government platform.
Distribute outbound invoices in real time
Match customer channel or delivery protocol requirements.
Monitor multi-channel distribution.
Keep the entire digital process secure and auditable with end-to-end invoice traceability.
Compleo Hybrid automates all steps for transforming and delivering e-invoices, no matter what format and protocol you choose.
Onetime template setup for outbound invoice transformation
Compleo Hybrid converts existing output invoice documents (such as Spool, PDF, or iDoc) into t JSON, XML, CSV, X12, GS1, or Factur-X.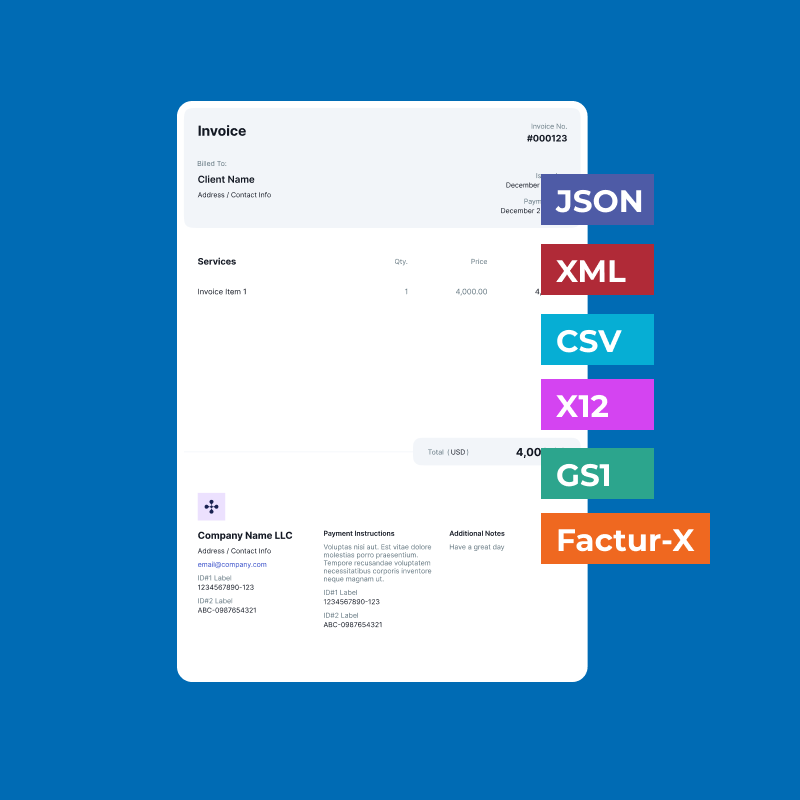 Automated multi-channel distribution
Compleo Supervisor, the RPA module, offers intuitive API, email, and Peppol drivers. These allow you to either connect and distribute invoices or post them onto a cloud portal.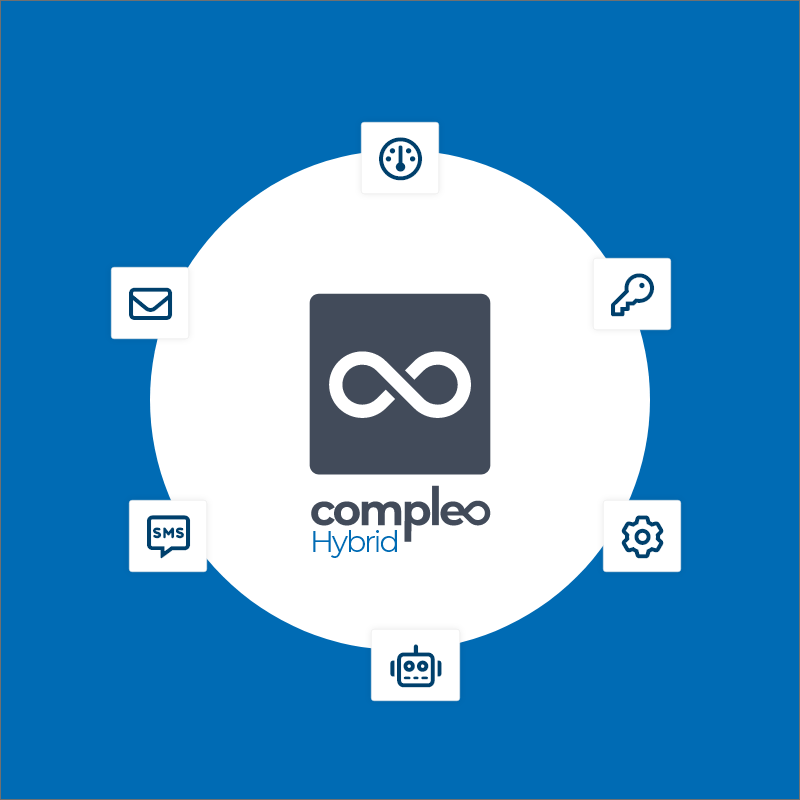 Legal compliance embedded into outbound invoice processing
Compleo Hybrid offers a cloud application for submitting invoice data to a government platform, such as ZATCA (Kingdom of Saudi Arabia), GST (India), Chorus Pro (France), Mercurius (Belgium), or Factura Electronica (Mexico).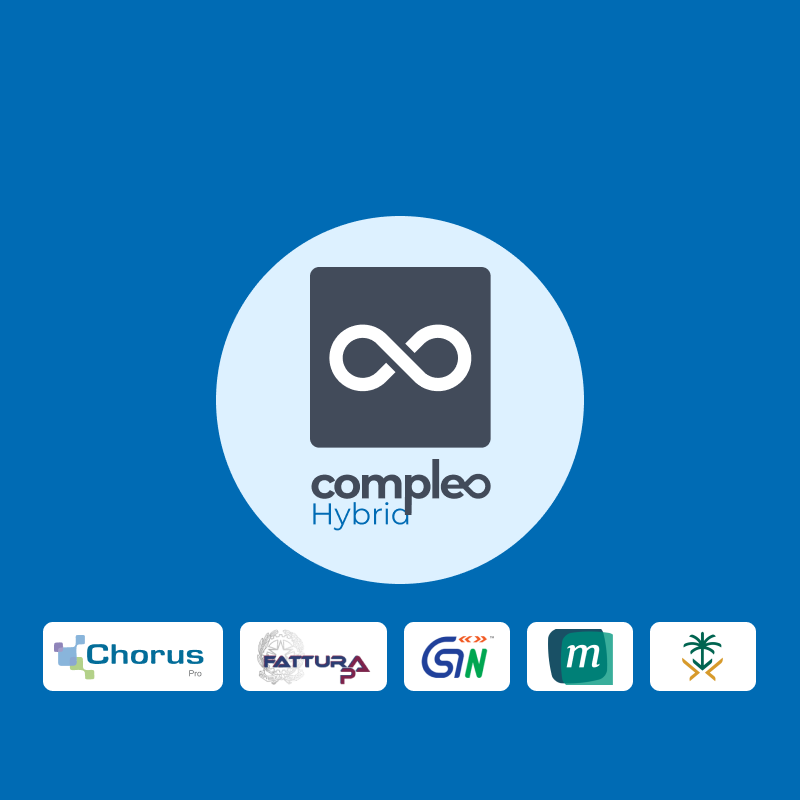 Real-time processing and traceability
Compleo Hybrid has secured and certified IBM and SAP connectors to retrieve each invoice as soon as it's released. In addition, you can use a Web API service to submit invoices.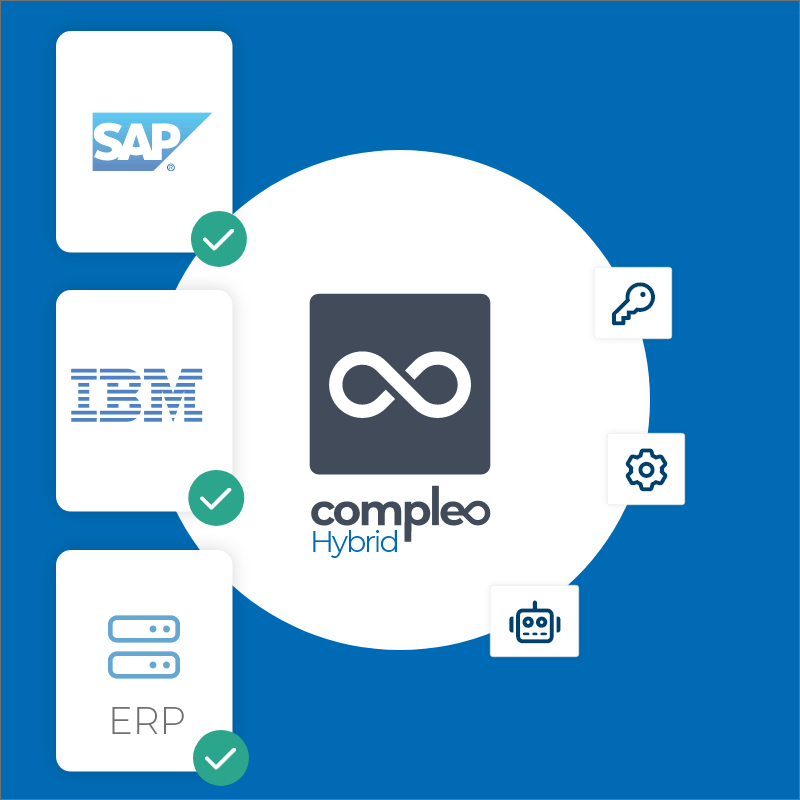 Wondering how automated outbound invoicing could work for your organization?
Request a free demo today and see our solution in action.
Frequently Asked Questions