Enterprise e‑invoicing
Automate e-invoicing with secure integration in multiple countries.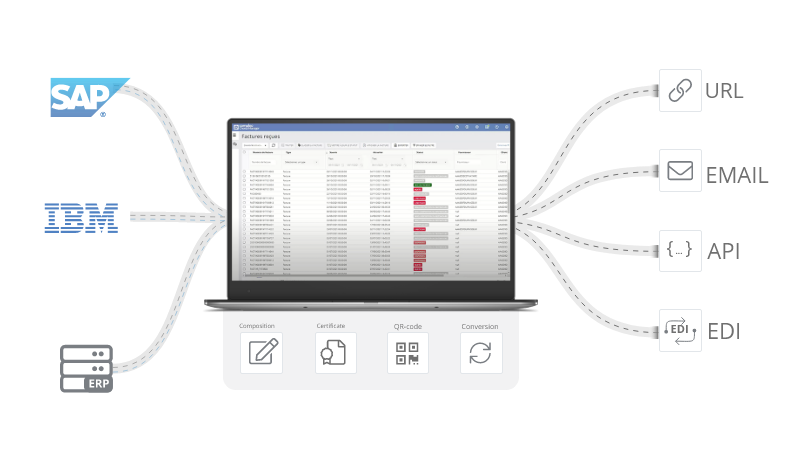 Adaptability with all invoice requirements
Set up a turnkey solution that works no matter what your needs may be. This includes translation, certificate integration, format conversion (XML, JSON, PDF, etc.), and more. Ensure invoices fit your customers' regional requirements and avoid rejection or delays. Compleo lets you change formats, make invoices human-readable, upload to the correct platform through EDI or API, and add government verification steps as required.
A complete end-to-end solution
Invoice details and real-time status acknowledgements make A/R follow-up for collection easy. Compleo automates reports and interactive online searches to give you control over each released invoice. From the ERP to government certification to the final customer-facing remittance, Compleo grants you traceability and security.
No development needed
Monitor and manage invoices without special programming. With Compleo, administrators can perform all required document functions through an easy-to-use interface. Incorporate government verification steps into your current workflow as required.
Seamless integration with current processes
Compleo automates electronic invoicing and can ensure compatibility with multiple countries' protocols, all without disrupting your existing ERP. Support Accounts Payable operations by streamlining inbound invoices as well.
Explore our Electronic invoicing
solutions

Integrate a tailored
e-invoicing solution
Implement an e-invoicing solution that fits your needs.
FAQ
Frequently Asked Questions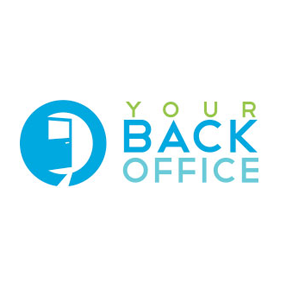 "We strive to become leaner and yet provide a higher level of service. Compleo has helped by allowing us to reduce our dependence on printed reports and postage (becoming leaner) and by delivering invoices and delivery tickets more quickly (service)."
Learn more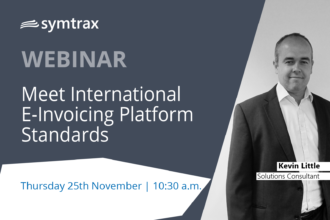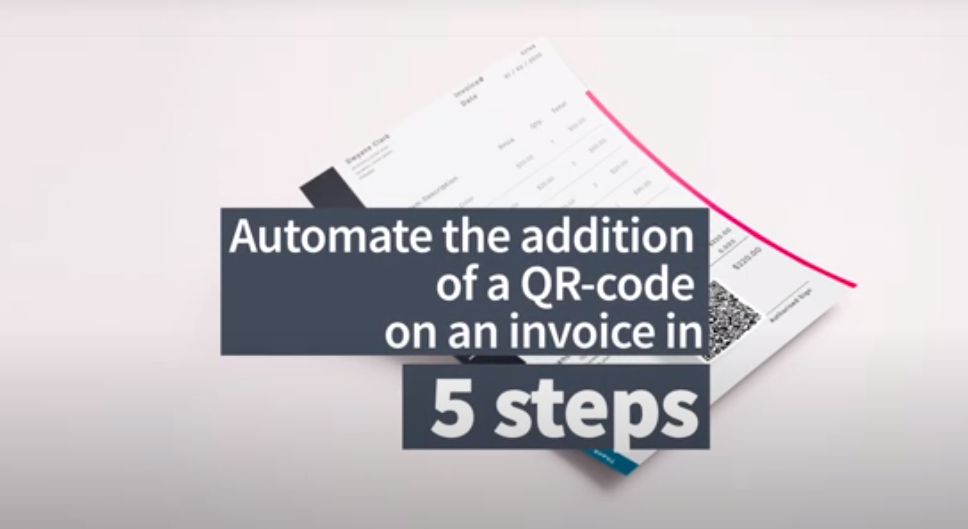 Want to improve your invoices?
Contact us today to set up a custom demonstration.