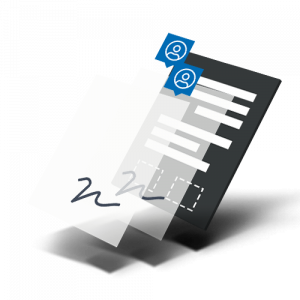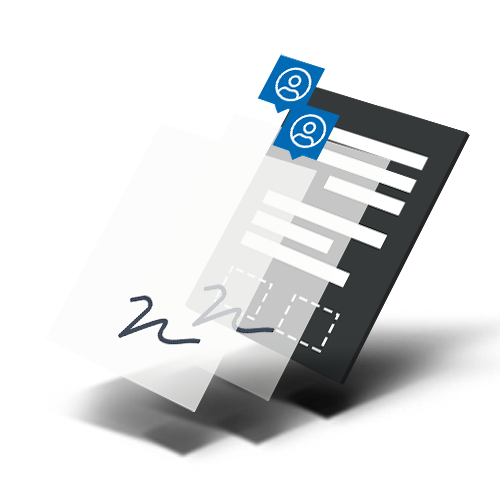 Add electronic signature to business documents
Digital signatures are integral to the business document workflow. With an embedded digital certificate, an electronic signature can reach the same functionality as a handwritten one. Automation lets you apply this process to numerous ERP business documents released throughout the day. What's more, this system can handle the entire document workflows, from notification to distribution, ending with a signed PDF.
Whether it's for external or internal recipients, preparing business documents for e-signature requires the right architecture. In addition, this architecture can secure systems and network access, while providing document traceability and content confidentiality.
Whatever business forms you produce, a non-intrusive e-signing solution will adapt to match your business objectives. These document types include purchase orders, sales orders, quotes, bills of lading, delivery notes, packing lists, export declarations, waybills, goods certificates, statements of work, and more.
How integrated e-signatures make business transactions easier
Increased productivity
Each document in the e-signature process is monitored as soon as it's created by your ERP, CRM, or BPM. Once made, the document is instantly submitted to each recipient for approval. No manual intervention is needed: everything is automated, whether one or multiple signers are involved. This reduces the time needed to sign documents, boosting efficiency.
Partner satisfaction
Customers, vendors, and business partners don't have to register first to start the signature process, nor to install specific application. Document to approve is displayed online through any web browser. This e-signature process involves signer without technical pre-requisite.
Improve existing business applications
Integrating an e-signature service in business applications improves user efficiency and supports a paperless office.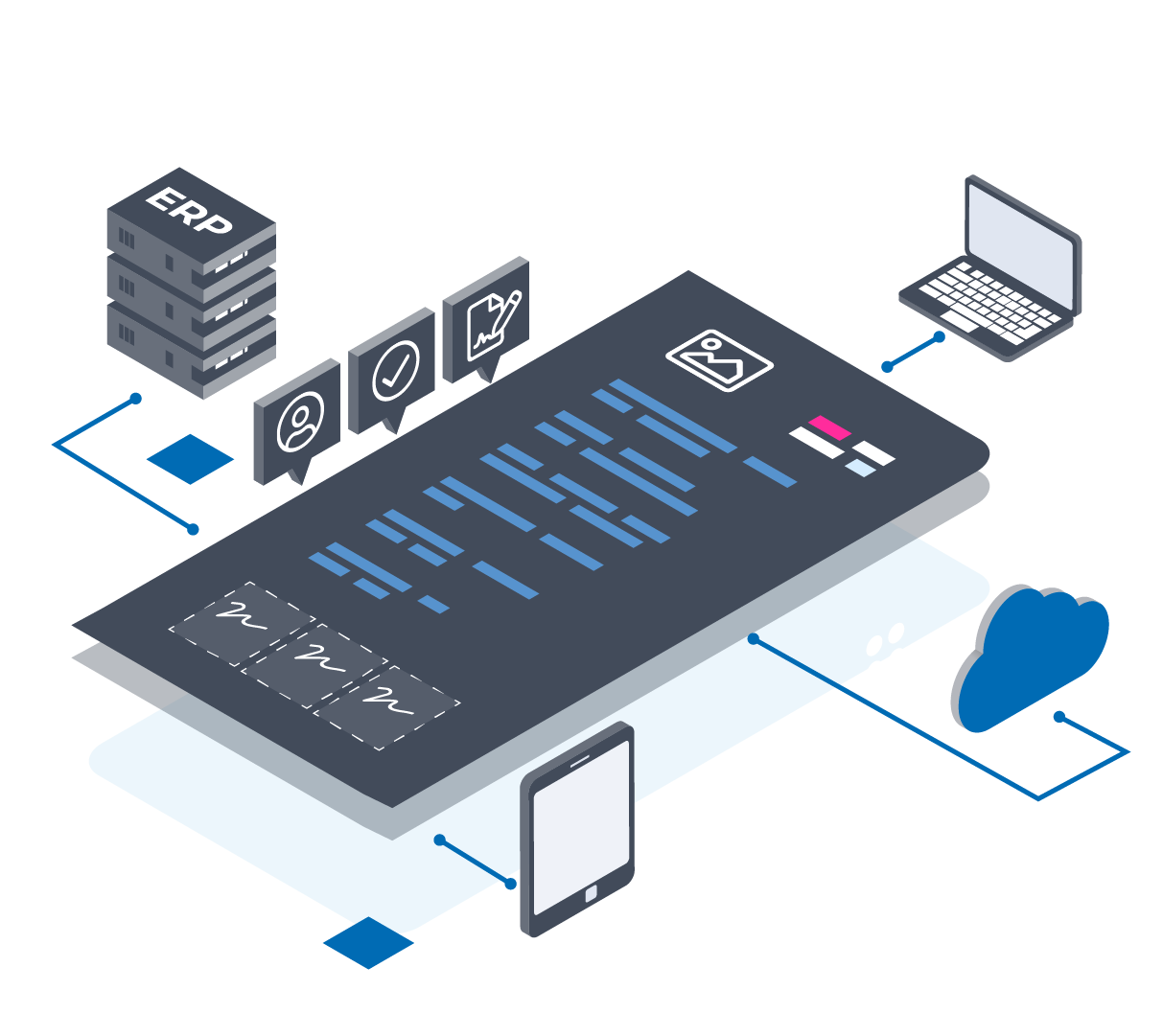 A user-friendly and secure electronic signature solution for trade and commercial documents

SaaS-based electronic signatures
Compleo WebSign is a cloud solution offering document validation options. By embedding user's approval into the final PDF document, your company will protect it with tamper-proof certification. Each person receives an email when it's time to sign, no matter how many parties are involved. A web interface gives each user the ability to conveniently resize and position their signature. They can also enter free text if authorized.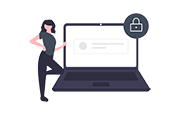 Signer authentication
Each user receives an email including a URL linking to the document to sign. Once this is clicked, the user receives a six-digit code via SMS on their device of choice. This two-factor authentication mode offers a reliable way to establish the signer's identity.

Document certification and tracking
Each document in this workflow is held by your SaaS application until all recipients have signed. At the end of the process, you can apply a digital certificate, locking the file and certifying that its content has not been changed. Our SaaS application positions this certificate before releasing the signed version. The final approved PDF document is then made available for distribution.
What's more, you can add an audit trail to the end of the PDF detailing each step of its lifecycle. Multiple pieces of metadata including signers' IP address, GMT details, GPS location, email address and phone numbers, can be recorded. This creates a readable evidence file tracing the entire process. You can see proof of completion by looking for the Compleo WebSign logo, viewable in the final version of the document.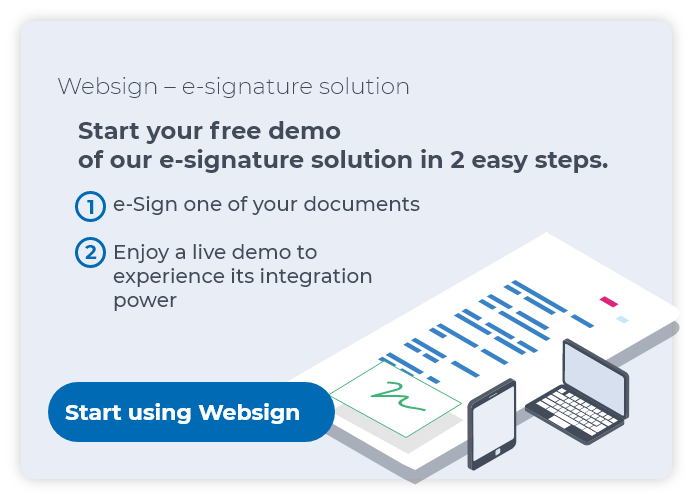 Compleo WebSign addresses complex e-signature workflows
A hybrid architecture for the best of both worlds
Compleo WebSign SaaS is part of the Compleo Hybrid software architecture and interacts with on-premises or Cloud Virtual Machine modules.
Accomodate multiple signatures
This solution handles various signing processes, ranging from one document for multiple recipients, to multiple copies of same document to a single e-signer. Furthermore, this can happen whether or not the signers are sequenced.
Avoid missed deadlines
Compleo engages external and internal signers with email notifications and follow-ups regarding pending documents.
Update your document processes today!