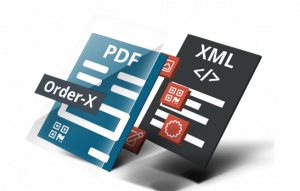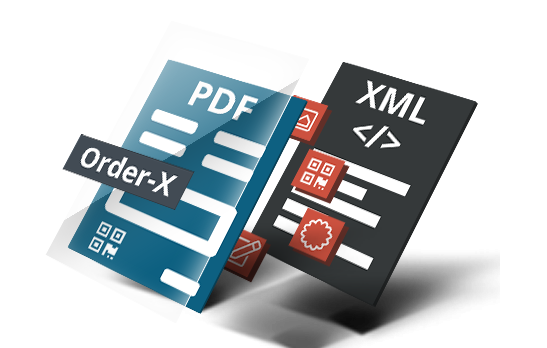 What is Order-X and how can it add value to your electronic ordering?
Sending a purchase order in the correct data format is critical. Order-X helps you complete orders from your purchasing department to supplier.
Order-X is the new European standard designed to make your electronic ordering simpler and quicker. The Order-X format mirrors the electronic invoice format of Factur-X and uses identical data structures. Here, an Order-X purchase order is an XML file embedded in a PDF/A-3. The result is a single, secure option that is both human and machine-readable.
Order-X is based on the United Nations UN / CEFACT Supply Chain Reference Data Model (SCRDM). You can choose between three profiles: Basic, Comfort, and Extended. These profiles are designed to provide flexibility, whatever the size of your company.
To deliver your Order-X purchase orders to your chosen vendor, you need an efficient EDI (Electronic Data Interchange). As the Order-X format is a universal standard, soon, many companies will be requested to make use of it. Compleo Hybrid can assist you with processing your purchase orders into the Order-X format and the delivery of these purchase orders.
Compleo Hybrid Order-X takes your P2P to the next level
Order-X can easily integrate into your existing ERP
Compleo Hybrid Order-X solution lets you use your current ordering application without any change. Thanks to specific IBM I, SAP, or web API connectors, your existing IT resources remain independent while you convert your existing ERP files or purchase orders into the Order-X format. There's no need for specialized coding, upgrades to your ERP, or unnecessary implementations.
Set up new vendors quickly
Connect easily with new vendors who may utilize Order-X to help promote a single, simplified purchase order process. An efficient EDI ensures exchange document data is interpreted easily without delay. You can receive information from vendors quickly and seamlessly add new vendors into your existing trade document workflow.
Effortlessly integrate the Order-X format
Integrating the Order-X format is easy on your IT staff, as it does not require any additional expertise from specialized consultants. Compleo Hybrid offers a set of customizable modules to handle digital transformation and distribution steps. This works not just for your Order-X purchase orders but for any document format to partner with your existing EDI service.
Reduce the number of purchase order rejections
Manual input can often cause your purchase orders to be incorrect and incomplete, resulting in them being rejected by your vendor and resulting delays. Compleo Hybrid can assist in automating recurring purchase order tasks. Set up your Order-X format to be created via our RPA, reducing errors and rejections. Whatever your purchase order's file format (PDF, TXT, XML, Spool), Compleo converts it into Order-X all at once. What if your current order form does not include some of the fields Order-X requires? Then, Compleo Hybrid can query a database or use an SAP Remote Function Call to get the missing data.
Use Order-X to expand trade options with vendors in the EU
You can benefit from Order-X even if your business is operating outside of the European Union. Expand your trade options to include purchasing from vendors within the EU who request that each purchase order is placed in the Order-X format. What's more, your Order-X purchase order can integrate with other exchange standards and international platforms.
Future-proof your purchasing department
As Order-X is based on the international data model of the United Nations UN / CEFACT Supply Chain Reference Data Model (SCRDM), it is a standardized format that is not industry-specific. It also offers a purchase order which is an XML file embedded in a PDF/A-3. Therefore, the final version is both machine and human-readable. As its use grows, Compleo Hybrid can assist you in integrating this new standard to accommodate vendor requests.
Compleo Hybrid is a quick and effortless solution to modernize your P2P process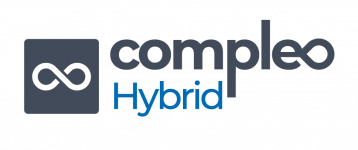 Compleo Hybrid is a complete solution offering flexible architecture options
Your ordering processes can be simplified into a single, efficient workflow with Compleo Hybrid. That's because it is a complete solution: By automating each step within your ordering process as we aim to enhance the converting, transforming, distributing, and archiving of your purchase orders, including those in the Order-X format, securely.
You can choose to deploy our solution either on-premise, in the cloud, or through a hybrid SaaS-based architecture.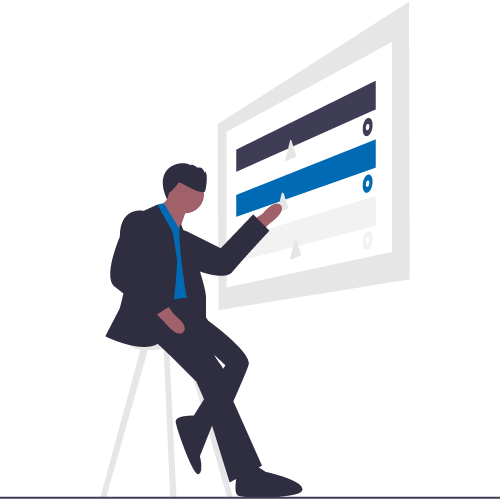 An off the shelf customizable solution
Compleo Hybrid offers a complete solution that is customizable according to your business process needs. It will help integrate the Order-X format while offering you the exchange framework to distribute the purchase order to your chosen vendor through an efficient EDI that provides order status in a secure environment. Utilizing this off-the-shelf solution affords you the latest version upgrades, which are not chargeable.
Moreover, Compleo Hybrid offers you the ability to add an automated validation workflow or a significant step in your purchase-to-pay process, thus providing additional control steps.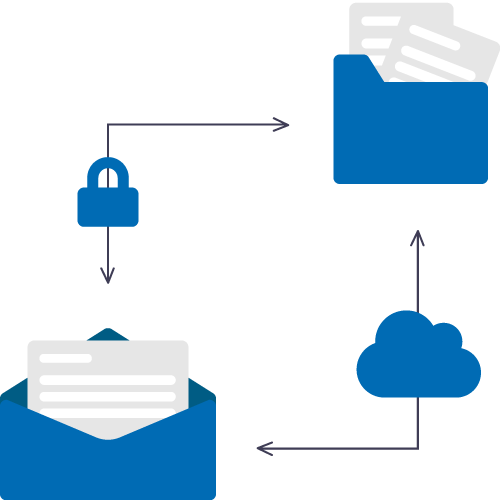 Secure all purchase order document exchanges
Distribute your Order-X purchase order through point-to-point connection or Value-Added Network (VAN) without having to grant external access to the corporate network. This also prevents opening ports to distribute your Order-X purchase order and receive status. Compleo Azure Gateway, a Microsoft Azure Cloud application, can offer you increased security by sending your documents directly to your recipient.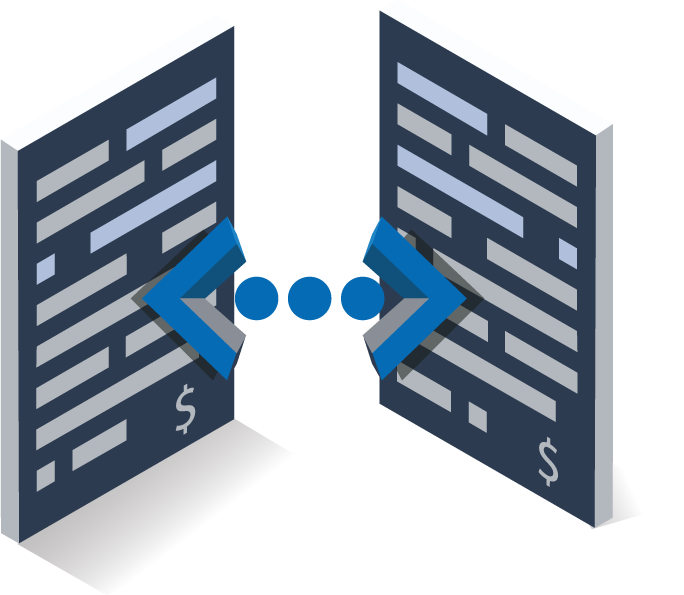 Keep your existing order distribution network or EDI
Compleo Hybrid not only converts your order file format but also conveys a very rich set of run modes. This includes sending per email, sending to any kind of drive, using an FTP pilot, sending to SAP, and using a Web Service. Deliver Order-X files seamlessly using your existing distribution network.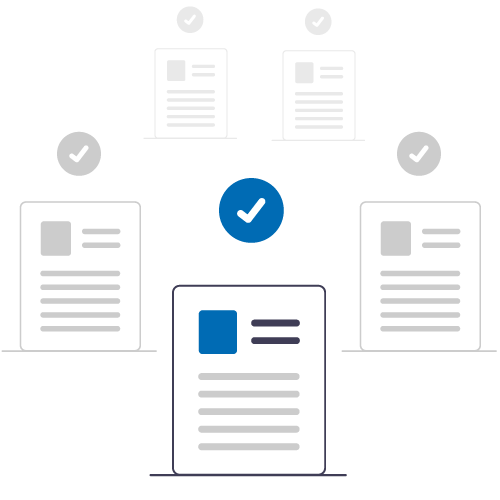 Monitor your order status with a modernized EDI workflow
Monitor Order-X purchase order statuses during each step of the distribution journey. Compleo Hybrid can help you track your purchase order via special tags, which are embedded into the document during the creation phase and deliver information back to you. You can receive this information via SMS, email, or special reporting and notification functions set up within your integrated Compleo solution. Thus, you will know when your vendor has received an order.
See how Order-X is optimized with Compleo Hybrid!
Upload an order form in PDF format and we will send you back an Order-X version.
Need something else?
Featured solution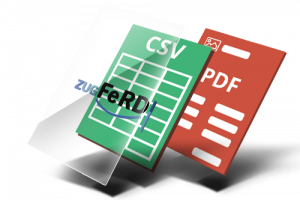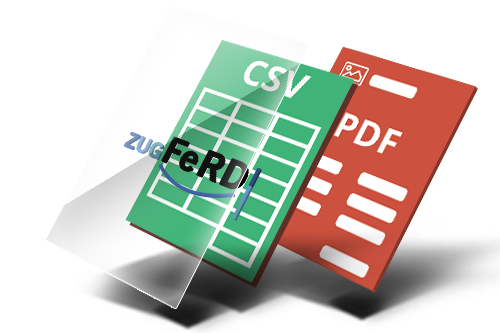 Boost your e-invoicing process embracing by this standard
> Learn more