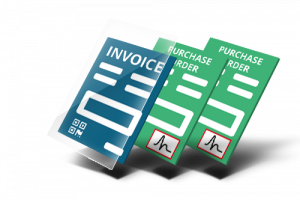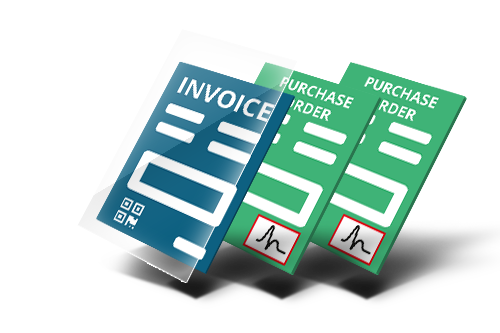 Why digitize your Order to Cash process?
The O2C cycle encompasses all aspects of your business, from management to logistics to Accounts Receivable. However, different departments can easily be siloed if you aren't careful, leading to errors and prolonged wait times. Therefore, a big picture view is required to track invoices, sales orders, and other documents from start to finish. This can be done easily with a digital document workflow.
Gain O2C productivity by leveraging digital document exchanges
Reduce day sales outstanding
A digital document workflow can speed up your Order to Cash cycle, improving the way you process and deliver quotes, sales orders, and invoices. Send business documents automatically to the right person in the right format. Their read receipt acknowledgement helps to track the entire workflow to the customer's benefit.
Improve invoice collection
Accounts Receivable keeps track of each invoice sent and read in real time. If an invoice has not reached the right person, you can take action immediately and resubmit: there's no need to wait for weeks on end. Outsource collection by providing a document URL to read invoices and sort them per your criteria. As a result, you'll have all of the materials you need for better, more timely collections process.
Access instantly from anywhere
Use online repositories such as SAP Cloud Platform, Google Drive, or Drop Box to share business documents quickly via URL.
Adapt to format and exchange platform preferences
Set up or improve EDI to meet e-invoicing automation requirements. Compleo converts existing invoices into various electronic formats, including UBL, Uncefact or Factur-x, to name a few. You can also communicate with dedicated exchange platforms, such as PEPPOL. By doing this, Compleo ensures you comply with the required specifications.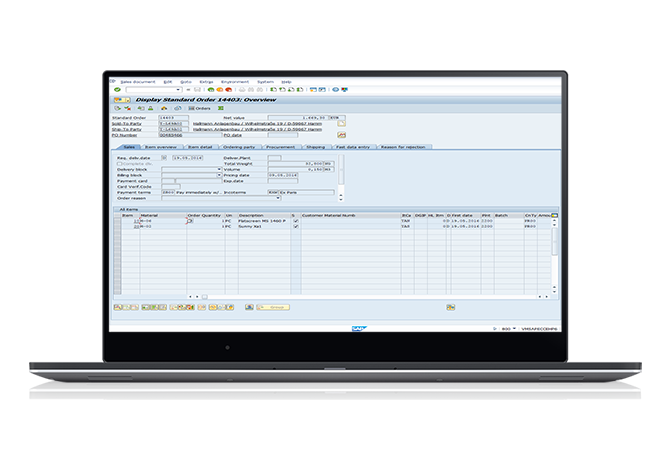 Compleo is compatible with any O2C system
Compleo uses certified connectors to interact with multiple data points at once and compile documents from various databases. These connectors allow you to retrieve data in Spool, XML, and CSV files, and can attach the final document to specific records in ERP.
Our Compleo Supervisor module manages your O2C document workflow. Configure processes based on document type, metadata, users, and ERP systems, as well as apply specific actions, such as print, archive, email, etc. Moreover, system admins can monitor ongoing actions from a single location, make changes as needed, and schedule batch delivery.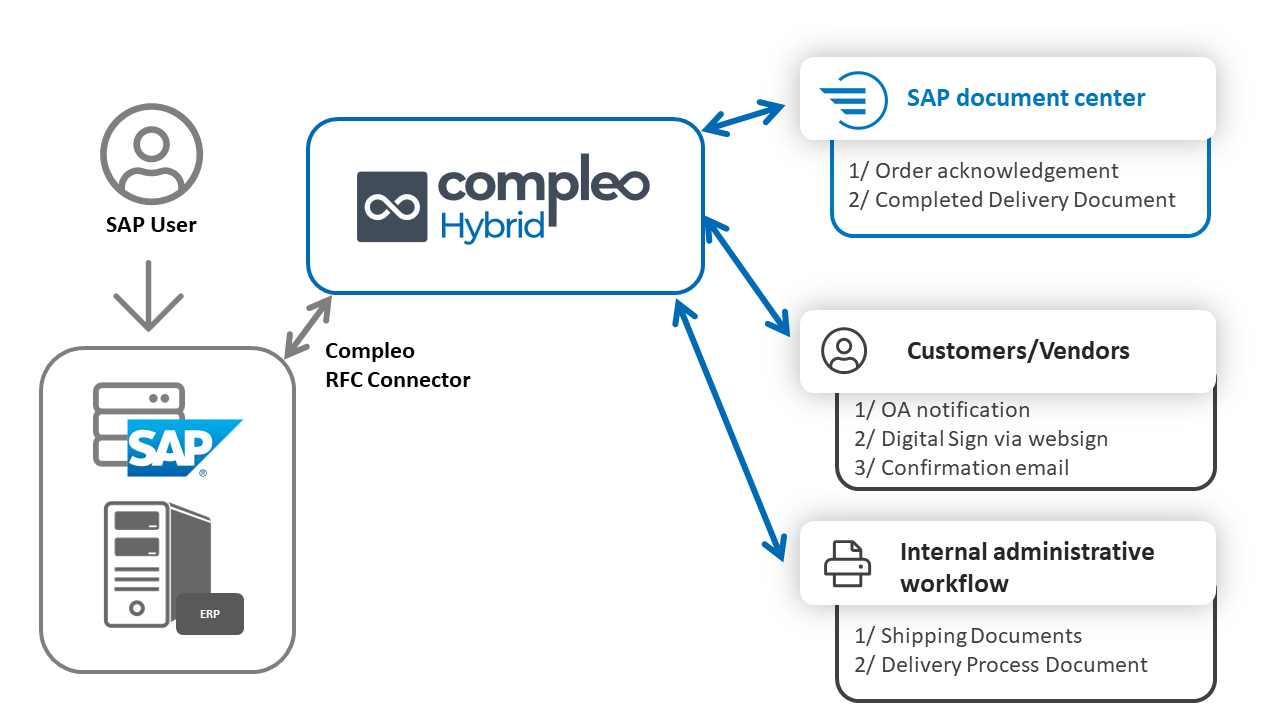 Compleo architecture is perfectly situated between our ERP and PC processing applications.
Simplify your Order to Cash workflow with paperless solutions
Compleo allows you to connect multiple ERP/data points to create the business documents you need. Each document is stored securely online and can be shared with stakeholders via email using a unique hyperlink.
Compleo can create documents in user-friendly formats, like PDFs, and include additional attachments, such as T&Cs, memos, work orders, or order notes.
Complete automation handles batch mode for large volumes.
The process can incorporate a digital document approval workflow as well as digital signatures for a faster Order to Cash cycle.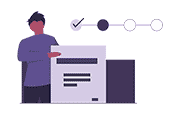 Improve your document workflow
Speed up your Order to Cash process with a seamless document workflow improving communication, with sales, accounts receivable, warehouses, and customers. Compleo, our digital document management solution, can integrate into any part of your existing O2C architecture or is apply to it as a whole. Seamless interactions help you manage approvals while referring to external information, such as credit limit, credit status, and order due date.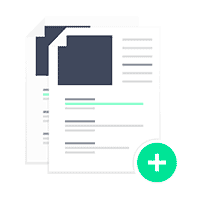 Harness a paperless process
From order management to payment collections, Compleo handles all types of O2C business documents. This includes quotations, sales orders, order confirmations, packing lists, certificates of origin, delivery notes, invoices, and customer statements, among others.
Eliminate any manual actions and printing with online document approval, including electronic or digital signatures. Convert incoming purchase orders into PDFs automatically in bulk and create a matching sales order for the same instances, without having to parse through them individually.
In addition, you can generate delivery notes automatically for sales order releases to dispatch materials smoothly. The receiving customer can then sign electronic delivery notes on a mobile device to complete transactions quickly.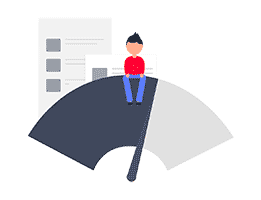 Streamline business functions
Accomplish more in fewer steps with a direct path for all necessary sales forms. You'll have all you need for each transaction and future reference. The high availability and load balancing architecture of Compleo can support large volumes of business documents and multi-tasks processes. As an external document management solution, it works regardless of your ERP set-up and can stay consistent through future updates.
Want to know how this could work with your architecture?
Contact us today for a free personalized demonstration.