SaaS
Enable digital document management
with hybrid cloud architecture
Combine on-premises processing with external cloud services for better digital document management.
Leverage digital document management with Software as a Service (SaaS) option
Delegating an external service such as SaaS can help you preserve your corporate internal network security. Along with that, gain flexibility in terms of processing your business documents via a cloud software provider and not applications.
Not having to worry about maintenance and system upgrades as the cloud service provider handles that to give you a highly reliable service at all times.
Quicker deployment and turnaround times with effective security measures to ascertain the safety of not just your documents, and data, but network configuration as well.
Faster scalability according to usage to ensure that your digital documentation experience remains smooth and reliable.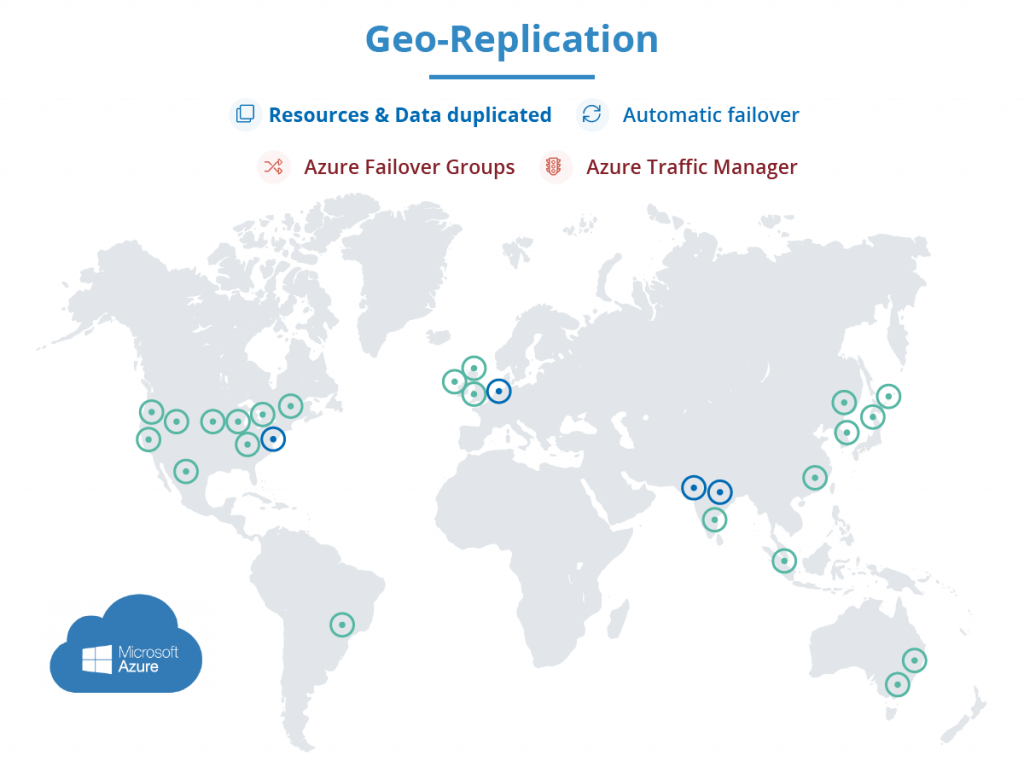 How does a hybrid cloud architecture allow for digital document management?
Whether located on-premises or in a private cloud, business applications release output documents. Afterwards, these documents require digital transformation to match exchange format or protocol requirements.
Delegating this service to an external Software as a Service (SaaS option) can preserve corporate internal network security. This can apply to digital signature with customers or vendors, document URLs, e-invoicing via interchange platform, and other external access actions.
Compleo Hybrid Cloud architecture offers SaaS solutions.
Restructure your IT setup for better efficiency. Improve the way you process and deliver sensitive digital documents with Compleo Hybrid cloud software.
Boost your business document exchange efforts
Secure your ERP, CRM, or BPM and network architecture
To add an external user to your digital document workflow, you need to provide access. Unfortunately, opening a port in your system can expose your entire IT Network to possible security risks.
Using Robotic Process Automation (RPA), Compleo can receive ERP-produced documents and connect with its SaaS service. This allows you to request specific interactions. After processing, the same Compleo RPA then returns the completed digital document. Furthermore, Compleo ensures all communication between its RPA and SaaS is unique encrypted and secure.
Add value to your business document workflow without internal resources
Compleo RPA can delegate processing tasks to its SaaS without any change. A new scenario process grants specifications to your preferred Compleo SaaS via Microsoft Azure Cloud, as designated by continent location.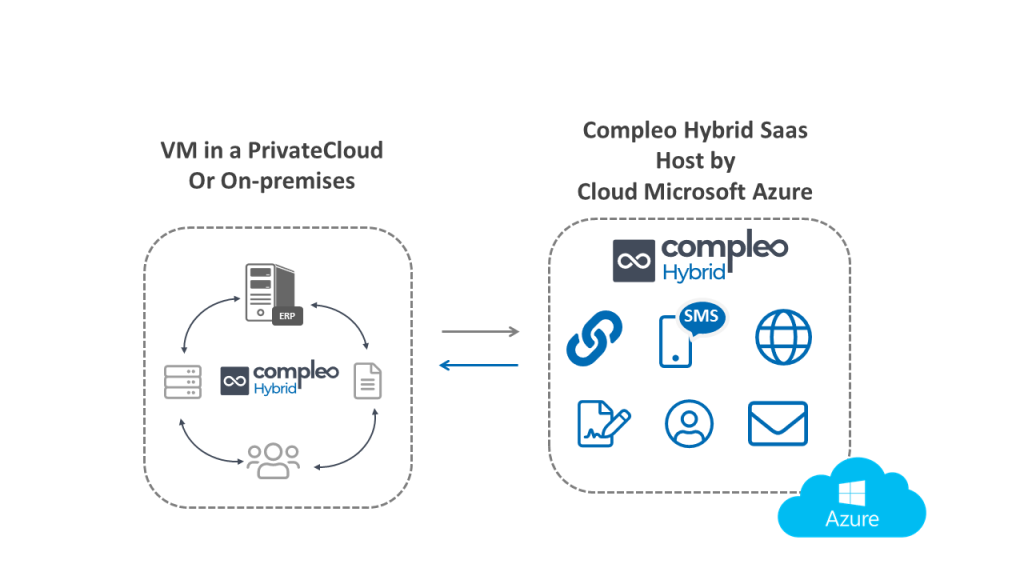 Compleo SaaS offering
Why Choose us?
E-signing made easy with our web-based solution -Compleo WebSign – that sends direct URLs to the end users for document approval and signing. What's more, with Compleo's SaaS features, you can view, sign, and process documents from the device of your choosing anytime and from anywhere.
Gateway application that sends documents directly to the recipient without opening network ports and neither through any insecure backdoors.
An electronic data interchange (EDI) platform that allows vendors and buyers to communicate via a cloud-based network.
Compleo meets international compliance standards, bringing forward E-invoicing solutions to help you easily adapt to said standards.
Overall, you get an efficient document management solution that stays external to your network requirements, allowing you to make minimal changes to your existing processes.
Hybrid Model
Gain flexibility in terms of architecture as our document management solution can be deployed either on-premises or hosted in the cloud.
Easier Workflows
Define hybrid workflows for your documents without reinstating primary infrastructure requirements within your organization.
Cloud Security
You get advanced security coupled with Microsoft Azure features. Symtrax Cloud Product Manager safeguards security by restricting accessibility to authorized personnel.
High Availability
All the services Apps are running with multiple redundancies. This means there is no single point of failure as if an instance fails, another one takes over immediately without manual intervention thus giving a seamless end user experience.
Scalable Architecture
Your network configuration automatically scales as per usage to ensure both – better operational experience and cost/resource-efficiency.
Geo-Replication
In case of unprecedented downtimes and primary database outage, Compleo uses the failover feature which replicates data to a secondary database located in another physical location. Using this, your critical services will remain uninterrupted and all requests will be handled efficiently with Azure Traffic manager.
Geo load balancing
Ensure responsiveness across all regions with Azure load balancing features that automatically route and distribute requests to always maintain higher availability.
For hybrid cloud architecture-enabled document management,
Symtrax offers the following solutions