Enable digital document management with hybrid cloud architecture
Combine on-premises processing with external cloud services for better digital document management.
---
How does a hybrid cloud architecture allow for digital document management?
Whether located on-premises or in a private cloud, business applications release output documents. Afterwards, these documents require digital transformation to match exchange format or protocol requirements.
Delegating this service to an external Software as a Service (SaaS option) can preserve corporate internal network security. This can apply to digital signature with customers or vendors, document URLs, e-invoicing via interchange platform, and other external access actions.
Compleo Hybrid Cloud architecture offers SaaS solutions.
Restructure your IT setup for better efficiency. Improve the way you process and deliver sensitive digital documents with Compleo Hybrid cloud software.
---
Boost your business document exchange efforts
Secure your ERP, CRM, or BPM and network architecture
To add an external user to your digital document workflow, you need to provide access. Unfortunately, opening a port in your system can expose your entire IT Network to possible security risks.
Using Robotic Process Automation (RPA), Compleo can receive ERP-produced documents and connect with its SaaS service. This allows you to request specific interactions. After processing, the same Compleo RPA then returns the completed digital document. Furthermore, Compleo ensures all communication between its RPA and SaaS is unique and secure.
Add value to your business document workflow without internal resources
Compleo RPA can delegate processing tasks to its SaaS without any change. A new scenario grants specifications to your preferred Compleo SaaS via Microsoft Azure Cloud, as designated by continent.
---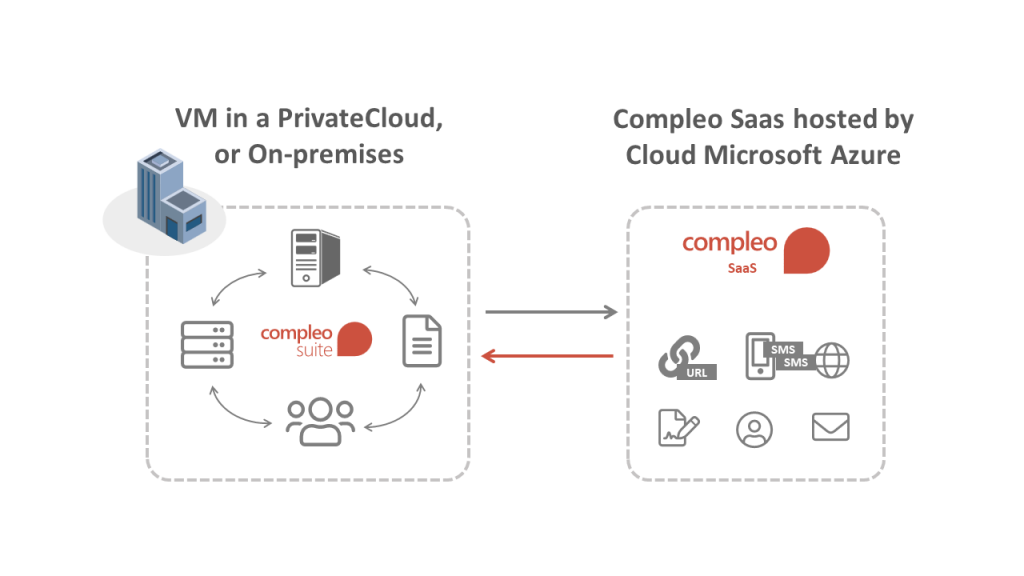 ---