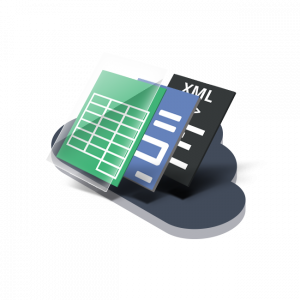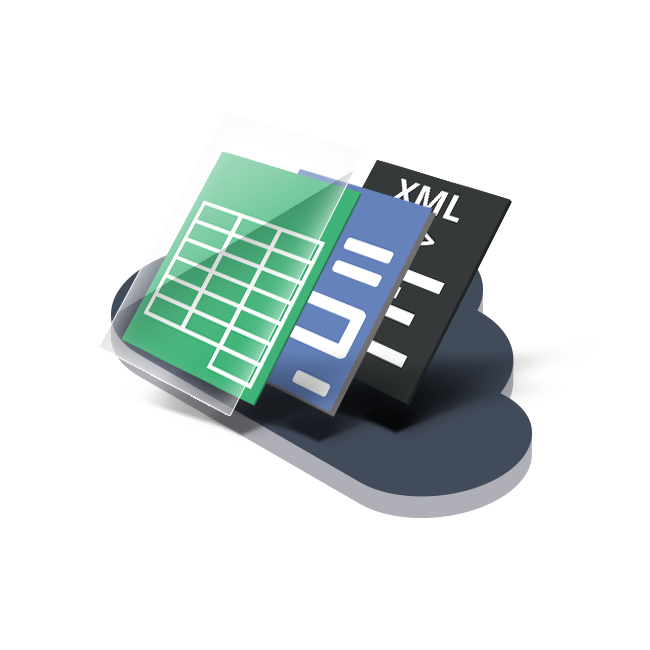 SaaS ERP or applications release business documents, which need to be handled externally to pursue business operations. Such workflow must interact with the SaaS solution without changes of course.
To ensure consistency with the SaaS, security and reliability must be handled through the whole document workflow. Compleo Hybrid gives full access and control over SaaS produced documents and helps Users to extend operations with additional services such as document distribution, storage, EDI, digital signature, etc.
Your business documents are unique, keep them as such.
Expand SaaS application functionalities. Provide SaaS users the ability to bridge their operations with additional services. SaaS documents delivery to partners, mass distribution, cloud storage or exchange with external platform and much more can easily be achieved.
Keep control of trade and commercial documents. It reduces SaaS vendor dependency and provides Users more autonomy regarding their business documents and forthcoming operations.
Add value to SaaS standard business documents. Improve customization and document workflows, including whatever additional service is needed. Add new formats for e-invoicing, O2C or P2P processes, as well as conversion to PDF, XML or other formats for a partner-friendly EDI. Additionally, you can set up any kind of validation workflow, including such as digital signature, to make finalizing documents simple.
Take control on SaaS released documents with Compleo Hybrid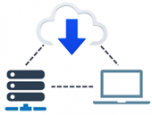 Easy access:
Your reports and trade/commercial documents are important resources: you need to keep them accessible even for other business users. Compleo easily connects SaaS applications within your corporate network. Therefore, all released SaaS business documents are available for internal workflows. Think of your account managers. Wouldn't they benefit from accessing customer statements which are usually only accessible to accounting software users?.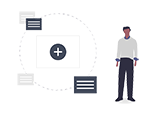 Customization:
Your business needs custom solutions to match specific needs and new requirements without delay. Compleo Hybrid provides flexibility to handle any operational changes involving documents.

Compatibility:
With Compleo Hybrid on Azure platform, you can dispatch SaaS documents for additional document management services and distribution processes using API calls
How Compleo Hybrid offers security and high availability
You can communicate externally through a Microsoft Azure web application and Compleo gateway connectors without risking exposure. There is no additional certificate to implement or special port to open: all documents exchanges are protected and encrypted. The HTTPS certificate needed to communicate is integrated in MS Azure and used to secure your document workflows
Compleo Hybrid leverages advanced web application technologies, such as message queues, to speed up document exchanges and processing between platforms.
Service redundancy allows Compleo Hybrid to offer high-availability service.
The geographically-based cloud structure ensures your data is stored where you want and complies with regulations such as GDPR for the European Union.
Operate SaaS Applications with instant control and processing of your documents