Automated E-invoicing
GST E-Invoicing Made Easy
Ensure automation with our E-invoicing software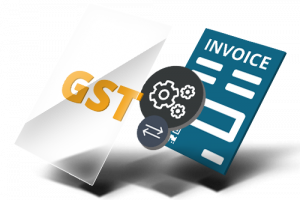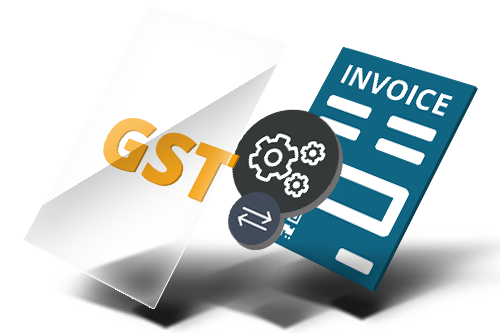 The GST e-invoicing process is now a government mandated registration procedure. E-invoicing under the GST network follows specific protocols in order to achieve a centralized e-invoicing platform for businesses in India. Effectively, an invoice after being converted to a pre-defined format in JSON, will be uploaded to the Invoice Registration Portal (IRP). The IRP returns a file in JSON containing the invoice, along with the Invoice Reference Number (IRN), digital signature, and QR code.
Our fundamentally equipped end-to-end automated e-invoicing software handles the e-invoicing process with the ease of a click. You can upload e-invoices to IRP in bulk and receive print-ready, customized invoices in the format you require. Enhance your business capabilities with a reliable e-invoicing solution that doesn't only cater to your requirements but makes things easier for your customers as well.
Why choose our e-invoicing software?
With Compleo, the entire e-invoice creation process is paperless, making it both environmentally friendly and cost-effective.
In addition, you can handle conversions with the ease of a click. Sit back and watch as our solutions automate your entire e-invoicing process, from start to finish.
Compleo also allows you to upload invoices in bulk with our software using APIs, enabling real-time tracking and alerts. Stay updated on each invoice's status while eliminating the need for manual input.
Our e-invoicing software automatically integrates with your existing system. You can continue using your preferred invoicing method without any changes.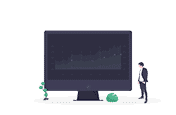 Integrate seamlessly with your ERP
Incorporate our e-invoicing solution into your ERP system to automate the invoice registration process on IRP. Comply with existing and future regulations in a matter of minutes without the need for any programming changes.

Format flexibility
Convert invoices to the IRP-readable JSON format and back with our agile e-invoicing software. Get print-ready files in your preferred format and make changes as necessary.

Bulk upload and conversion
Increase efficiency and optimize your e-invoicing process by uploading bulk documents to the IRP. Compleo lets you handle conversions by the clock to match your schedule.

Secure distribution
Forget about e-invoicing security, development, and maintenance concerns. Compleo handles your invoice registration and distribution with assured security measures. Because of this, you can focus exclusively on business processes and use time more efficiently.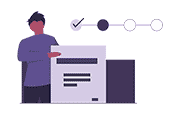 Sign invoices digitally
Our software includes an automated digital signature solution, so you can approve and forward invoices to the IRP without any hassle.
Ensure compliant e-invoicing with Compleo
Schedule a free consultation to learn more.
Need something else?
Featured solution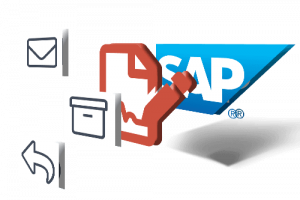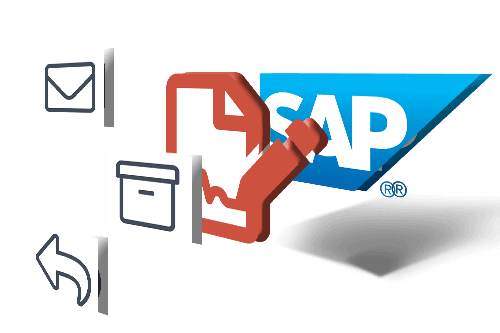 Make signing and sharing easy, no matter your needs
> Learn more