Case study
Vibracoustic Enhances Compliance by Signing Invoice Digitally Post GST E-invoicing Registration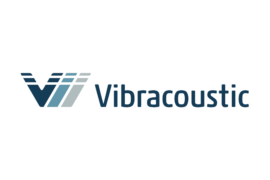 Symtrax gave us exactly what we were looking for and more. What was most impressive was Compleo Hybrid's ability to understand which process needs to be carried on which document, along with a compliant and automated digital signing solution. And we also appreciate how easily we were able to meet the e-invoicing and e-way bill mandates along with everything else.
Mr. Ravinder Singh
IT Head
Initial Situation & Challenge
Vibracoustic caters to a global audience while maintaining a local presence. This requires their processes and services to be state-of-the-art, competitive, and compliant with both regulations and customer requests.
One of their primary goals was to include a digital signature software solution that would not just meet protocols, but also make their existing invoicing process more secure and reliable.
What's more, due to the recent GST mandate in India, all invoicing needed to be done electronically through the GSTN Network. Vibracoustic's logistics also had to match the e-way bill mandate as per government guidelines.
In addition, some of their customers required a unique QR code on their invoices to streamline their supply chains. This would allow them to scan and forward each document, letting them manage deliveries more efficiently.
In summary, Vibracoustic needed a reliable and scalable solution which could provide process automation and enhance their electronic invoicing.
Solution Presented by Symtrax
Understanding Vibracoustic's need, Symtrax presented them with an automated, all-inclusive solution to achieve their digital transformation goals.
This solution centrally stores and processes documents, including tax invoices, credit notes, and debit notes. Compleo Hybrid then sorts, analyzes, and further handles all documents for e-invoicing and e-way bill generation.
To acknowledge specific customer demands, Compleo Hybrid designs the desired document output to include a customized QR code containing all required invoice information. The solution also intelligently interprets which invoices need to include a QR code and customize accordingly. After this, it can create and distribute the final PDF documents.
Once the final versions of the documents are generated, they are sent to multiple locations for digital signatures. These documents are routed intelligently based on the document type to the correct customer. What's more, Compleo follows specific naming conventions for each recipient.
A digital signature application signifies the invoice's completion. Compleo Hybrid automates distribution to customers and relevant officials, while also printing at the correct location.
Benefits
No programming effort is required for any part of the digital signature, e-invoicing, or e-way bill process.
Invoicing protocols are automated, reducing turnaround time by more than 70%, with the average time to completion being just a few minutes.
Manual intervention is no longer required for repetitive tasks.
Document processing errors and inconsistencies are reduced.
Flexible document designing and formatting capabilities allow for customization.
Bulk and real-time digital signatures shorten process completion times.
Compliance is now easier.
Interactive interfaces enable monitoring for registered invoices, cancellations, re-processing, transporter detail updates, and more.
Customized QR codes match dynamic information requirements and naming conventions per customer needs.
Result
Vibracoustic needed to implement a solution which fit perfectly with their business processes.  Symtrax understood their global presence and brought forward a solution which shifted their invoicing setup towards digitization. The result introduced complete process automation and security, while also addressing their compliance concerns. From automatically picking up and classifying invoices to digital signature to intelligent distribution, Compleo Hybrid was able to digitize and automate Vibracoustic's entire invoicing process.
About Vibracoustic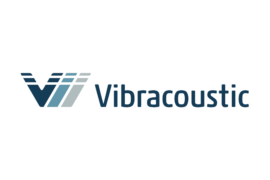 Vibracoustic is a global automotive noise, vibration, and harshness (NVH) company. They create customized NVH solutions for drive train and chassis applications built upon deep expertise, a comprehensive technological portfolio, and their understanding of the entire vehicle system in all automotive segments.