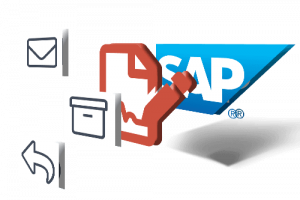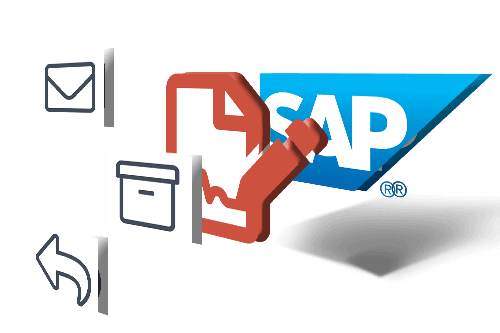 Sign and validate documents with digital signatures
Digitally signing documents helps eliminate manual dependencies and reduces your resource consumption.
You can sign and validate critical business documents with ease when you automate your electronic signature process in real-time.
Go paperless and sign business documents digitally, whether you're in the office or on the go. With Compleo, a digital signature solution, your business can evolve and adapt to its ever-changing needs. Our solution seamlessly integrates with your ERP/SAP to sign PDFs in real time, without any programming effort needed.
Sign business documents digitally with Compleo Hybrid
Compleo Hybrid automatically captures incoming documents from ERP/SAP using a certified connector.
Furthermore, with intelligent routing, files are sent to the proper recipient for signing. After that, you can remotely apply a signature to your business documents with Compleo Remote Agent signature certificates stored in USB tokens.
Digital signatures can be applied to documents using options such as Hardware Security Modules (HSM) with centrally-stored digital certificates.
Additionally, the signed documents can be sent back to SAP and distributed through email, archived, or printed locally.
Our solution automates electronic signatures for document approval processes across your business operations.
End-to-end digital signature process automation
Digitally sign your business documents using HSM and/or dongle
Centralized document signatures, with HSM device or document signer certificate (pfx), eliminate the need for manual intervention. In addition, this adds digital signature support to your invoices, contract agreements, purchase orders, and other business documents.
Symtrax offers an AI-based solution that detects the appropriate document layout and automatically places the correct signature in pre-defined locations. Scalable architectures provide hassle-free and real-time signing and distribution. Furthermore, there's no need to make any changes to your existing ERP/SAP,
With dongle signatures, users can digitally sign documents from remote locations and print the final PDF from their preferred location.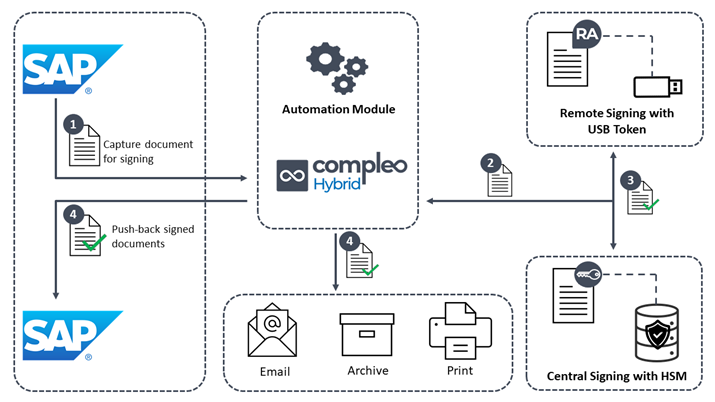 Case study
Digital Signature Automation for Tata Chemicals' business processes
Read the case study

Symtrax solution for digital signature helped us adapting to the new compliance requirements and made it easier to handle printing and distribution of documents. The capability of achieving end to end automation takes us closer to our goal of becoming a digital organization.
Our digital signature solution features
Enable remote location signing
Sign business documents simultaneously across multiple remotely operating locations.
Harness a one-stop solution for all remote signing and printing needs.
A flexible digital signature solution
Seamless integration with your infrastructure and compliance protocols.
Add digital or electronic signatures in bulk for faster turn-around.
Enhance any SAP/ERP process requiring digital signature
Capture invoices directly from SAP with our SAP-compatible solution, thus automating the digital signing process.
Work with all kinds of business documents using format customization.
User-friendly interface
With a matter of few clicks, you can easily review, approve or reject documents, along with comments.
Automate the signature process or manually apply an e-signature to each document remotely.
Compleo Hybrid- ERP/SAP compatible solution

Complete automation and traceability:
Follow a fully traceable workflow
View a reliable audit trail for better compliance
Manage each interaction, from creating and sending documents to signing and storing the final PDF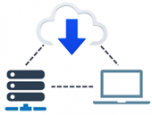 Prioritize quick implementation and scalability:
Minimize changes to your existing setup
Adapt our solution to meet your specific needs
Develop processes with a scalable architecture

Ensure data security:
Confirm data integrity with PKI encryption
Verify document authenticity with both digital signature and advanced security features

Use comprehensive document storage:
Intelligently route all final output documents, with valid digital signatures, to your chosen destination for easy printing and archiving
Store, review, and access digitally signed documents with minimal manual input
Do you need digital signature software for your business? 
Schedule a free demo today.