EDI-ready Process Automation
API Integration for B2B Transactions to Enhance EDI Process
Directly deposit invoices, purchase orders, Advance Shipping Notices, and more to any business partner portal with secured API and automated business data interchange.
Schedule a demo
Technical architecture
Solution advantages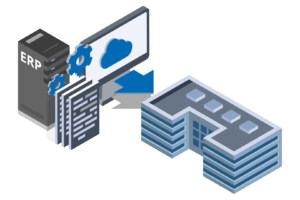 From banking online to shopping for daily groceries to even ordering food, API is increasingly common. It is effectively a gateway to allow others in your eco-system to interact directly with your systems/data as you choose. They are the fundamental building blocks of an integrated and effective digital highway shaping the future technological landscape of technology. It is a simple, secure way to exchange information between disparate systems to keep unnecessary changes to a minimum. Implementation is easy thanks to the flexibility of API-based EDI integration. Furthermore, all kinds of formats (REST, SOAP, Web Service, etc.) are supported, and the user-friendly interface communicates efficiently with other products and services. API use has surged over the past decade and become essential to modern business data exchanges. Whether an on-premise ERP system (like SAP or Infor),or one in the cloud (like SAP Business One, Salesforce, Dynamics) APIs make integration simple. Read our ebook to learn what is EDI and why it matters.
API based EDI exchanges
The flexible architecture of Compleo makes document exchange convenient. A business document created can be directly sent and received into the ERPs of the clients as well as vendors. This is performed by making API calls to the respective ERPs which can be performed for multiple partners, vendors and resources.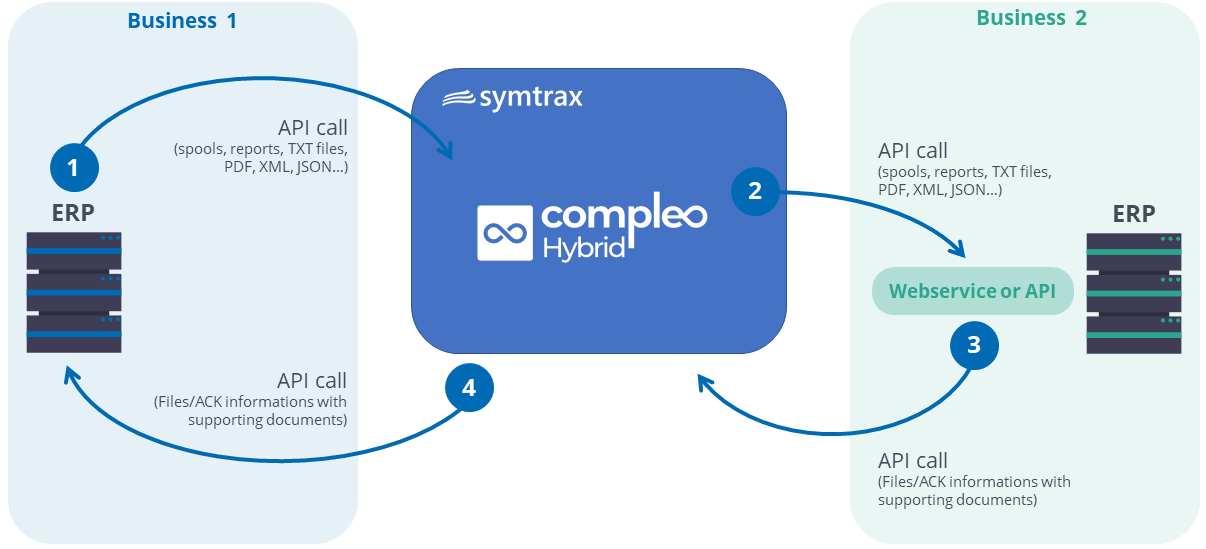 Case study
PPG Asian Paints achieves Compliance with Digital Signature and EDI solution
Read the case study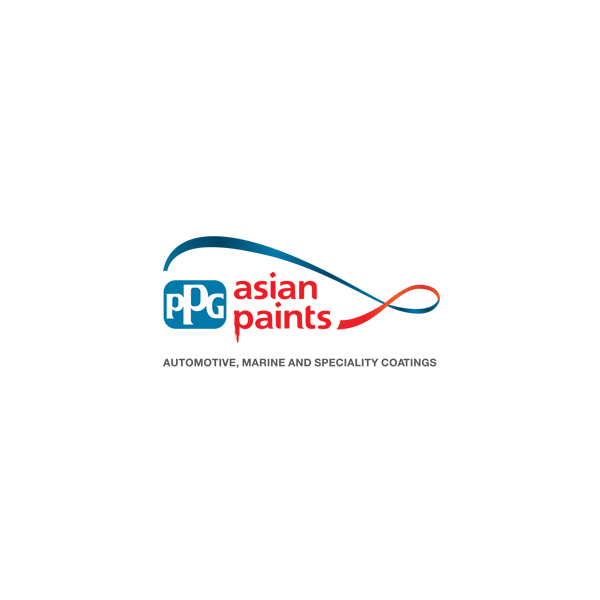 We were actively looking for a solution that could not only resolve our issue with digital signature validation but also make document exchange flawless using EDI communication. The introduction of Compleo into our business process helped with sending the digitally signed business documents directly into the client's portal through API integration. We look forward to digitizing our other processes using the Symtrax solution.
Explore the advantages of API based EDI integration
Easy integration
Our well-documented and simple-to-use API systems ensure best-in-class security using Microsoft Azure. Integrate easily with new and existing systems within hours, not weeks.
Improve Reliability and Efficiency
With Compleo, your API failure rate is negligible. Our Azure-backed API landscape grants your business near real-time feedback from multiple vendor systems, including vendors.
Harness Data for Future Modernization
Sending and receiving data in real time allows you to make critical decisions and improve ROI. Use JIT inventory management to automate GRN entries. This allows you to send ASN out to your customers without delays or errors.
Secure, Traceable Interactions
Every API call includes the information necessary to confirm the identity of the requester before sharing any information. Any exchanged data is always verified for receipt and logged for any future reference, thus making it easy to retrace for any audit or compliance needs.
A Complete End-to-End Solution: Send and receive data with API's

Secure and Scalable
Using MS Azure, you get the benefit of top security as well as on-demand scale to match your business needs.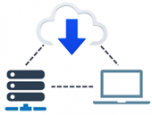 Multiple Vendors, One API
Compleo Hybrid will enable you to integrate with all your vendors while eliminating the need for extra programming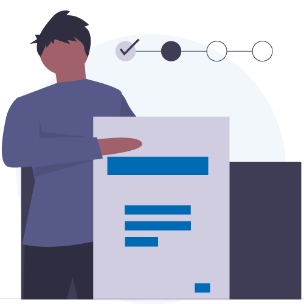 Complete Traceability
Follow each document throughout its lifecycle and verify every interaction along the way.
High Availability
Business applications can run 24/7, 365 days a year, with virtually no downtime.
Schedule a free consultation with our experts