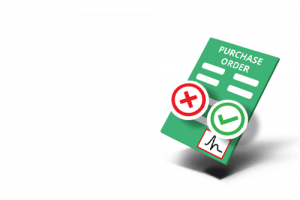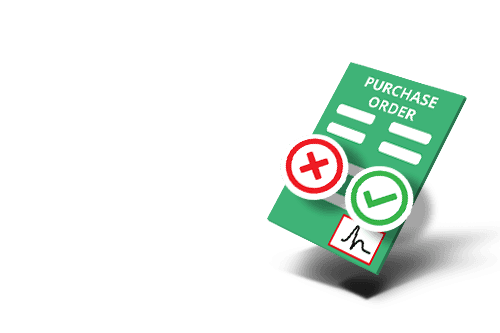 Digitally transform your document approval process
Approving business documents can be slow, tedious process. What's more,  relying on physical documents exchanging hands can lessen efficiency and introduce the potential for errors.
However, large file attachments cause problems too. They can even lead a digital approval workflow to stall entirely. As a result, your document process can suffer major setbacks.
Compleo lets you fix this to save time and effort.
Automate document approval processes
Transform your document approval for complete automation, without writing a line of code.
Send links, not attachments, and avoid overburdening your emails server.
Sign documents in bulk with a single streamlined process for all recipients.
Approve and sign POs, invoices, and more, based on your preferences.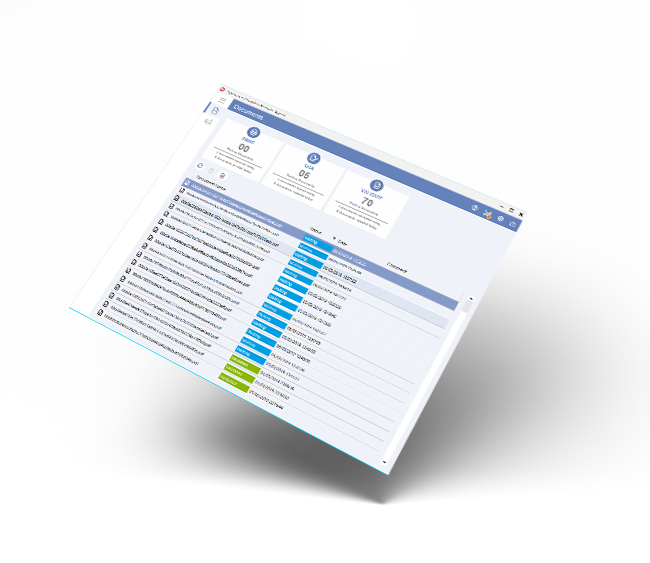 Efficient & Paperless Document Approval
Compleo receives documents from your ERP, facilitates approval, then makes signing or archiving easy. The result is a customized system that can replace your manual processes with a digital approval workflow. Because of this, you can review and approve documents without printing a single page. This mobile-friendly solution allows for remote signatures that are compatible with each user's device.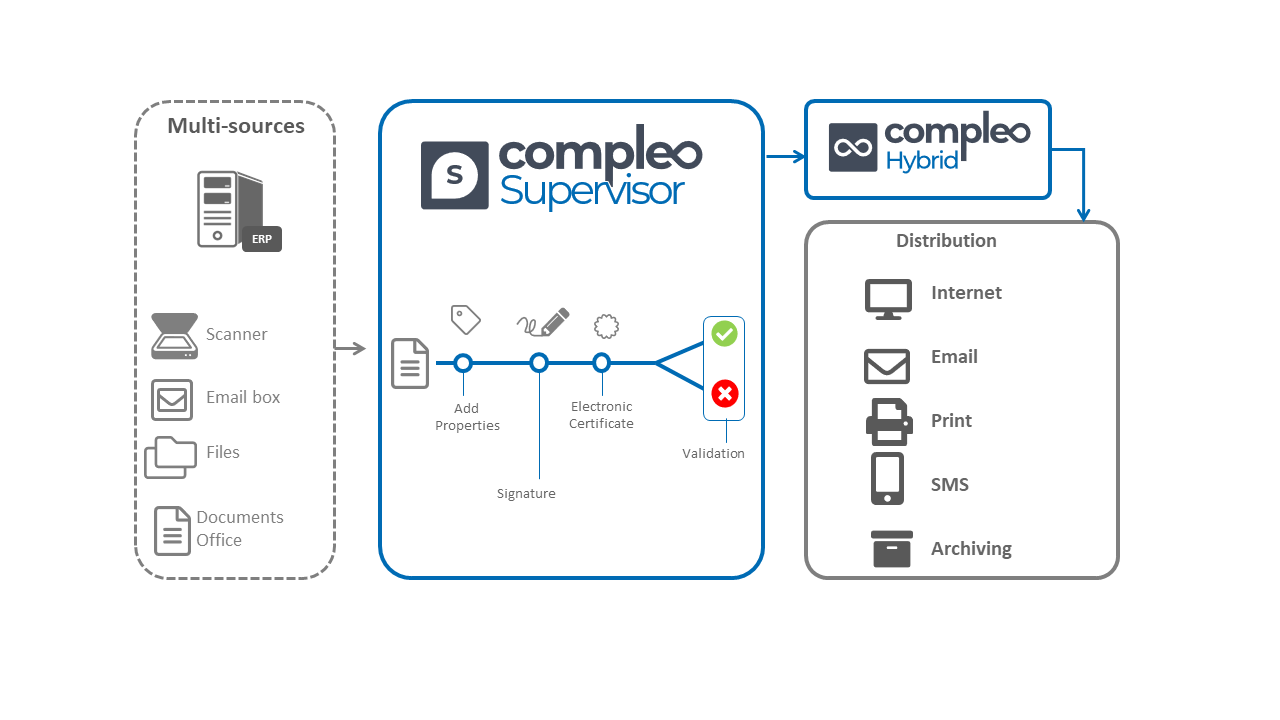 Secure document approval, anywhere, anytime
Adapt to your business needs
We handle a variety of file types. As a result, there's no limit to the varieties of reports a user can review. You can easily stay on top of new business practices by using a digital workflow.
Compleo shares each document's status and final PDF with the original source (ERP, CRM, etc.).
In addition, Compleo merges this new approval process with your existing IT setup. This minimizes changes and disruption.
Eliminate time restrictions
First, Compleo sends a user an automatic notice of an approval request by email. Next, the user can access the secured document through any web browser. Finally, u
sers can sign/approve anywhere, anytime.
In this way, you can reduce validation times and improve your business.
Achieve a paperless workflow
Going paperless is the key to an effective approval process.
With Compleo, you can automate time-consuming tasks, ensure security, and keep control over your business documents.
Go live with Compleo in a matter of weeks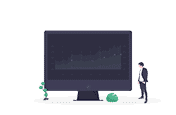 Gain insight into your business processes:
Once you've set up a workflow, Compleo keeps track of the number of documents sent on a weekly basis. This insight can lead to quicker, smarter decision-making, allowing team members to collaborate in an intelligent, agile way. To help improve efficiency, Compleo eliminates the chance for human error and speeds up processing time.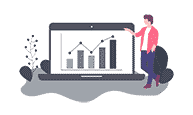 Increase traceability:
No matter the size of your teams, you can trace each interaction and monitor documents as they progress.
Defining set tasks for each step in a workflow helps increase transparency.
Also, you can use automated notifications to ensure the entire process runs correctly.

Get rid of repetition:
Create custom report templates with Compleo and automate them
using our intuitive interface. 
No coding is required. You can send reports for approval/review with ease.