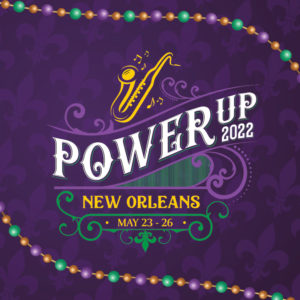 NEW ORLEANS, Louisiana — In late May 2022, Symtrax appeared at POWERUp, the conference hosted by the IBM user group COMMON. This was the first in-person version of this event since 2019 and took place in the New Orleans Marriot on historic Canal Street. Symtrax was there to showcase our AI-enhanced solution and its many features.
Informational sessions covered topics such as IT strategy, high availability resilience, and DevOps, as well as programming-specific sessions for Python, RPG, and Java, among others. The week began with Monday's keynote presentation on IBM i Merlin by Steve Will, Chief Architect and CTO for the IBM i Operating System. It also included an IBM i-specific expo featuring 30+ solution providers.
Visitors to the Symtrax booth saw demonstrations of Compleo Hybrid's functionality, such as adapting EDI to match to your ERP and performing API calls using Gateway Form Recognizer.
"We are excited to once again be a part of this incredible event," said Symtrax Sales and Marketing Director Fernando Jimenez. "POWERUp is an opportunity to discuss the latest IBM developments with industry professionals and their impact on real-world business performance."
The expo concluded on Wednesday, May 25, with the final sessions and closing reception occurring the following day.