Symtrax expands global presence with the opening of its Singapore Office - guaranteeing 24h access to consulting services worldwide
Press Release - October, 13th
Symtrax, the international provider of digital document solutions, has announced the expansion of its global footprint with the opening of its Symtrax Limited Singapore branch. With a presence in multiple countries including the likes of USA, UK, France, India and Germany; its recently launched Singapore office will ensure 24-hour access to customer service and premium technical support capabilities for all of its customers worldwide.
"Our customers are at the heart of all we do. The preservation of long-term relationships and the ability to grow with our customers, constantly evolving and meeting new requirements – technical or other, is key to our company culture and ethos," says Bernard Aldebert, MD, Symtrax. This, as evidenced by Symtrax's track record that sees the length of an average customer relationship lasting no less than 12+ years.
To achieve this requires a multi-pronged approach and a delivery model that encompasses all customer requirements to ensure maximum value and return on investment. The launch of its Singapore office ensures that any Symtrax customer, regardless of where they are geographically, will now have access to Symtrax's consulting services and technical support team 24 hours a day irrespective of time zones – crucial to increased productivity and the elimination of needless downtime.
"All of this on the back of a strong and proven technology solution," adds Janine Stapleton, Marketing Associate and UK Office Manager, Symtrax Limited.  Compleo Hybrid, its end-to-end digital business platform solution, allows organisations worldwide to extend capabilities by engineering digital transformation using Artificial Intelligence, Machine Learning, Robotic Process Automation and API, significantly enhancing data and document interchange. Having begun operations in 1989, Symtrax has a proven track record with no fewer than 3,000 enterprise installations worldwide and across industries.
"We craft, tailor and seamlessly integrate customer-specific, platform independent, software solutions along with cloud-based document interchanges, thereby enabling our customers to truly embrace the speed and efficiency of end-to-end digital and EDI-ready automation – safely and securely," adds Aldebert. "We believe our extended consulting services and technical support offering will allow us to continue meeting our customers' needs. This, not only for customers with operations in Asia but, as importantly, for all our customers worldwide."
"We only deploy what we develop," says Vijita Shetty, Documentation and Communication Manager at Symtrax with key responsibility for the newly launched Singapore office. The result – a single vendor with an experienced consulting and technical support team that has first-hand knowledge across the entire solution.  This enables the team to be able to respond quickly, knowledgeably and effectively to any business process improvements required by the customer, negating the need to consult with multiple parties or vendors.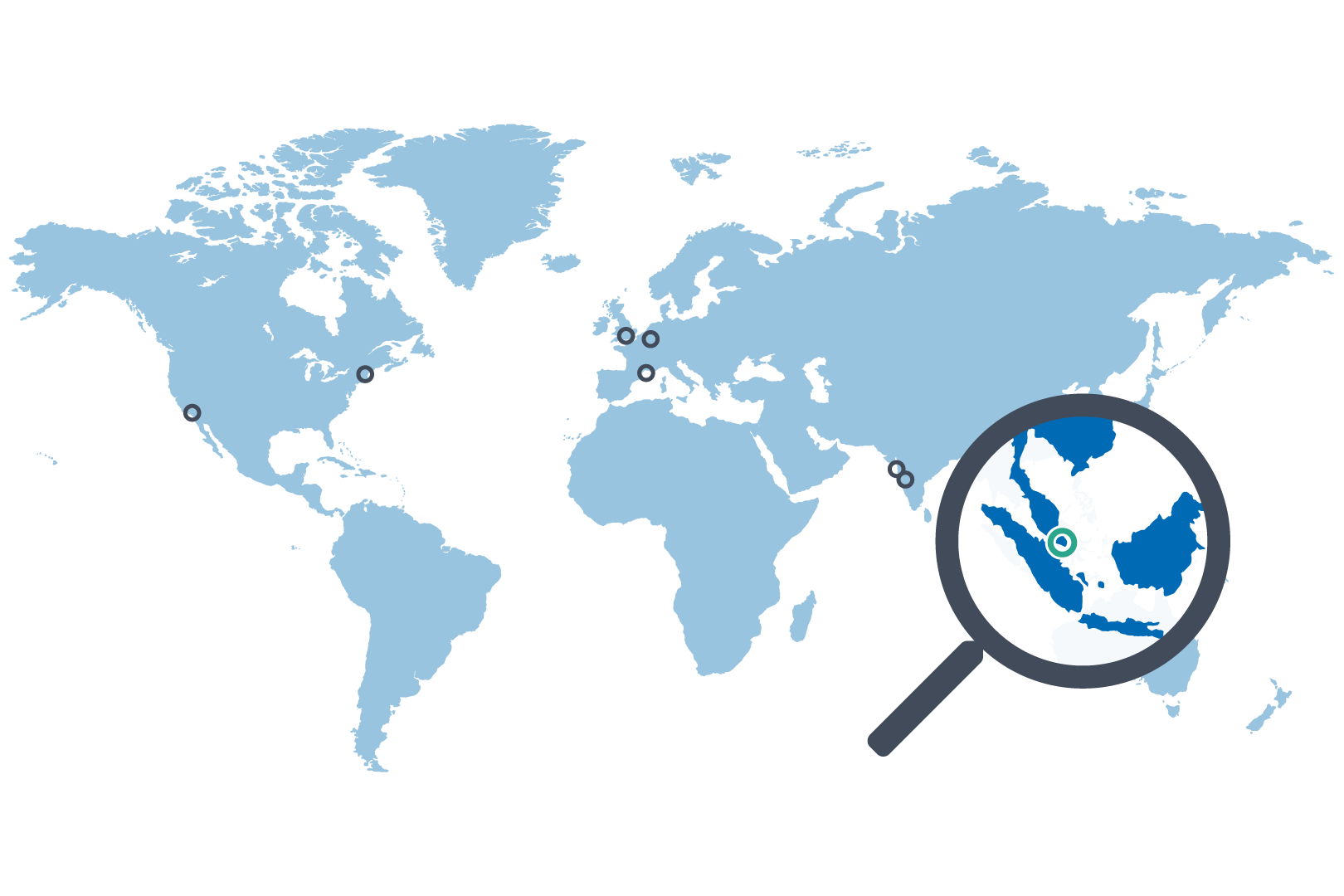 "Our research and development (R&D) facilities are also extensive," adds Ankit Baid, Director at Symtrax Limited. "We have R&D teams in several locations around the world. It provides us with in-depth insight into multiple customers' experiences and requirements across different industries, often each with their own specific nuances – as a business and as a region."
"We are as excited by the opportunity that our Singapore office creates to continue expanding our reach across new customers in the region," continues Aldebert. "Compleo Hybrid has proven its quick responsiveness to ever changing market conditions, government regulations and compliance for e-invoicing. Its cutting-edge technology easily adapts to constantly evolving customer requirements."
Asia's business landscape is that of a highly functional trade environment, with a strong focus on manufacturing and logistics. Baid believes Symtrax's proven end-to-end digital automation solutions can help businesses across Asia to easily embrace and implement digital transformation for increased efficiencies and productivity, safely and securely.
"To effectively serve your customers, and the markets in which they operate, it is important to be in the same time zone," continues Aldebert. "Our Symtrax Limited Singapore branch will allow us to meet this need, whilst upping our solution consulting and customer service efficiencies for the benefit of our entire global customer base."
About Symtrax
Symtrax provides digital transformation and data exchange solutions. With 8 offices and over 3000 installations worldwide, our engineers and consultants offer all companies a complete set of document and data management solutions and services, no matter the industry.
For more information, please contact:
Janine Stapleton
UK Digital Marketing Lead
+ 44 (0)203 761 9806,
jstapleton@symtrax.co.uk
Andy Hughes
US Marketing Lead
+1 617-391-5818,
ahughes@symtrax.com
Vijeta Shetty
APAC Communication Manager
+91 22 4076 5524,
vshetty@symtrax.in