The testimony
Q: Who are you?
A: I'm Pascal Zini. I work for Axens, a company that manufactures catalyzers and sells refining processes for the oil industry. Within our Information Systems Department , I'm responsible for the team in charge of ERP [Enterprise Resource Planning], with SAP as the main application.
Q: What needs did you have when contacting Symtrax?
A: We needed desktop publishing. We had a lot of forms to manage in SAP and we lacked the agility and flexibility to meet our business needs. Symtrax offered very interesting SAP solutions for this, so we relied on them a lot to help us.
Q: How long have you been a customer?
A: I'm a new client. I've known Symtrax since the end of 2018. We have been working together since January 2019 and are currently planning to implement our solution by the end of the month (october 2019).
Q: How would you define Symtrax in one word?
A: Agility!
The Project
Axens has chosen Compleo to transform and optimize its document management performance. Compleo offers flexibility, agility, and operational efficiency. Because of this, Axens wishes to extend this solution to other areas, such as its order to cash workflow, by automatically creating orders in SAP or simplifying maintenance requests.
The solution
Need to improve your document processes in SAP as well? Discover the solution Axens uses every day and see for yourself.
About Axens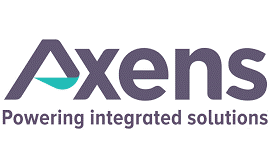 Axens is a worldwide group that provides a complete range of solutions for the conversion of oil and biomass to cleaner fuels, for the production and purification of major petrochemical intermediates as well as for gas treatment and conversion options.
Ask to know more about how Axens uses Compleo Hybrid
Schedule a free consultation with our experts