Case study
Gharda Chemicals Ltd. Elevates Security and Compliance With Symtrax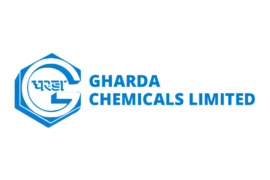 The solution from Symtrax has helped speed up the process of digitally signing documents thanks to their automated processes and certified SAP connectors. They provide fast implementation, and their support team is very responsive to requests.
- Mr. Balu Karbhari
Head IT
lnitial situation and challenge
The Gharda Chemicals team was looking for a solution to help them secure every invoice and delivery challan as well as integrate with their SAP system in a compliant manner. They were looking for a solution that could completely automate their digital signing process with effortless and certified SAP integration.
Solution presented by Symtrax
Considering the Gharda Chemicals team requirement we offered them a solution compatible with their needs. Capturing invoices is seamlessly done, thanks to our certified SAP connector.
The chronology of the solution is as follows:
On capturing the billing documents (Invoice and delivery challan), Compleo recognizes the user who has initiated the process from SAP.
By leveraging the capabilities of intelligent process automation technology, Compleo intelligently identifies the name of the authorized signatory on the document, taking into account multiple checks and conditions.
They use separate signatures for each of the departments.
On successfully applying the digital signature, the billing documents are pushed back to the SAP with the help of an Archive Link. This ensures the seamless completion of the invoice cycle, ensuring full compliance and integration with SAP.
Benefits
The digital signature solution offers multiple benefits to the Gharda Chemicals team:
Quick implementation of the solution.
End-to-end automation from capturing to pushing back the signed documents to SAP.
No code application ensures faster adaptability to the solution.
Real-time signing of documents with the option of generating status reports for monitoring.
Complete audit compliance is achieved with a fully digital process and details are recorded for every step in their SAP system.
Intelligent selection of the appropriate signature to apply to a document, based on predefined business logic, ensures that internal process guidelines are fully met.
The average time taken to digitally sign a document is 2 to 3 seconds.
Result
Symtrax digital signature implementation enabled Gharda Chemicals to secure their billing documents, maintain compliance standards, and achieve a streamlined workflow with complete auditability. We have been able to provide them with quick implementation of the solution and have processed thousands of documents with no issues.
What's More
Gharda Chemicals' trust in us was built through our collaboration and exceptional service. We are in the process of helping them upgrade their internal compliance which requires digitally signing all purchase orders. We are also in discussion with them to
automate their Procure-to-Pay processes with the help of our IPA technologies.
About Gharda Chemicals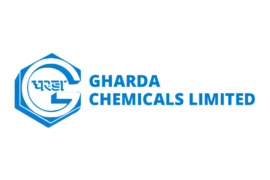 Gharda Chemicals Limited is a research and development based company with several manufacturing units. They are receivers of several national awards and recognitions for their contributions in the field of chemical industry with technical innovations. Gharda Chemicals is also known for its pioneering work in categories such as dyestuff, pesticides, veterinary drugs, and polymers. Over the years, they have grown from a small unit established in 1964 to become a highly successful and respected company in the agrochemical sector. Their focus on developing cost-effective products as import substitutes has earned them a strong reputation in both national and international markets.