Case study
Greenko Group Partners with Symtrax for the Adoption of Digital Signature Solution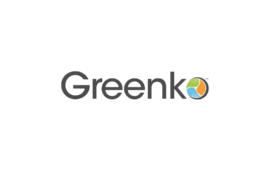 We needed a solution that could fast-track our protocol of digitally signing documents for internal audits and compliances, with a systematic approach. We strongly believe in making use of technology for an error-free authorization process. The solution from Symtrax could offer us assistance in a conditional automated digital signature solution just the way we needed it, saving us a lot of our time. Not just that but, remotely accessing the solution ensured that our locations did not pose any delays in our authorization processes. They are a brand we trust.
lnitial situation and challenge
Being facile about compliance is no option when achieving a big feat. They are a process-driven company that believes in regular and systematic working. Timely approval and disbursement are one of them. To improve the efficiency and security of its invoicing process, Greenko decided to implement a digital signature solution. They needed a system that allows multiple signatures to be applied to a single invoice, as per their business requirement. That is where Symtrax solution helps.
Solution presented by Symtrax
Symtrax digital signature automation ensured that the Greenko team did not have to invest time in manually printing documents, sending them to the remotely placed authorities for approval and digital signature, and pushing digitally signed invoices back to the ERP, while sending the documents to the recipients/customers. The entire process was automated.
The solution works as follows:
The invoices are captured directly from their ERP.
Compleo intelligently routes invoices to an appropriate remote location for signing, based on the pre-approved business rules. Their invoices need two digital signatures which were seamlessly done using Symtrax solution.
The automated process workflow ensures approvals as per the defined hierarchy. The document is received by recipients for signing only according to the designed workflow.
The invoice is automatically pushed to the ERP.
Benefits
A certified SAP connection, makes document capture and printing effortless
Easy integration with their system
Quick Implementation
Zero manual intervention for routing the invoices to the relevant signatory
Paperless, reduction in carbon footprint
Remote signing facility for uninterrupted working from any location
Result
The use of intelligent signing and end-to-end automation helped Greenko achieve complete traceability and compliance with internal and external regulations and standards.
About Greenko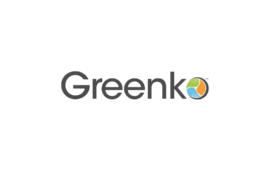 Greenko is India's leading company committed to generating energy from renewable sources. Their principal aim is generating sustainable and affordable energy and transforming it into a dispatchable and controlled medium. With India's biggest solar park in Kurnool and many such other plants, they have been committed to helping India take a huge stride ahead in its mission to create 40 percent of power from non-fossil fuels by 2030.
They are a company that majorly relies on technology and AI for closely monitoring the on-ground performances of its power plants.