Case study
Resil achieves operational efficiency with Symtrax 's automation solution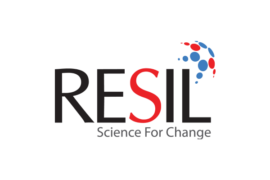 With Symtrax automation solution, we could optimize and accelerate a sizeable part of the document generation process. The system automates the creation, processing, and signing of invoices and purchase orders, saving us the time and effort in the manual generation and processing. The no-code integration was implemented quickly and seamlessly with our system. We are thrilled to have implemented a solution that improved efficiency and resulted in very satisfied stakeholders, both internal and external.
Ramshesha N
Manager - IT Infrastructure
Initial situation and challenge
Having a global presence and industrial application across many sectors, Resil Chemicals processes more than 5000 documents in different categories and formats monthly.
Resil had to manually edit the standard invoices and purchase orders for creating new instances, every single time. They also needed a digital signature on their registered invoices and purchase orders before sending them to their customers and vendors.
What's more, dynamic document enrichment and layout change requests contributed to considerable processing time, for the Resil workforce's.
Their goal was a smart and agile solution that could meet their specific formatting and document generation requirements.
Solution presented by Symtrax
Symtrax introduced a solution to automate and expedite its document generation and authorization processes. At the same time, Symtrax streamlined the entire process as per Resil's business requirements by:
Intelligently extracting and mapping specific data from the database for every invoice type.
Adding QR codes received with specific details on the invoice, making the document compliant with company and statutory standards.
Generating accurate invoices with taxation components inserted automatically, depending on the invoice's category and contents, and calculating the final totals.
Seamlessly processing bulk invoices with a set of predefined conditions.
Customizing document processing in intervals according to company's operational norms, ensuring easy administration, account filing.
Intelligently querying data to conditionally applying digital signatures to invoices and purchase orders.
Converting invoices to business-ready PDF format.
Automatically distributing invoices to the appropriate recipients.
Similarly, processing purchase orders conditionally, keeping dynamic formats in view.
Enabling efficient layout change requests, aiding business agility.
Results
With Symtrax's digital signature and automation solution, Resil achieved:
100% digital signing and process automation
Complete compliance
Error- free bulk document generation and processing
Hassle-free multi-format document processing
About RESIL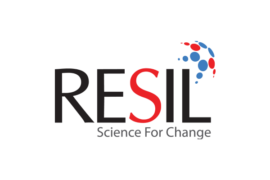 Resil Chemicals Pvt. Ltd. is a leading organization, manufacturing silicon and specialty chemicals. They provide services to several industries across four continents, including pharmaceutical, textile, and agricultural companies. The group has been acknowledged for establishing international textile standards thanks to its market affiliation with several industry leaders in finishing technologies.