Case study
YKK ASAO Group Boosts Productivity with Symtrax Solution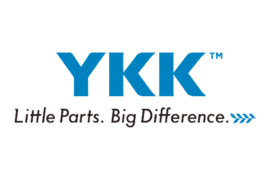 Multiple language support played a pivotal role in our decision to procure Compleo for our region's operations. The support team at Symtrax equipped us with training so that our document formatting needs could be catered to in-house whenever needed. The user-friendly interface has made it effortless to address any document enhancement requests we have, ensuring smooth and efficient functioning. Compleo is a reliable solution that integrates great flexibility on the iSeries platform.
Mr. Elvis Sia
YKK Holding Asia Pte. Ltd. Regional HQ: ASAO
lnitial situation and challenge
In view of the significant volume of transactions handled daily by YKK Companies in the ASAO Group, YKK Holding Asia('YHA'), headquarter of YKK ASAO Group, were sourcing for a more efficient and comprehensive document output/print management solution that meet all their requirements, integrate well with iSeries platform, as well as align with their ESG goals. One of YHA's primary requirements was to deploy a single uniform solution for application across majority of the companies in the ASAO Group to enhance process efficiency while still catering to the specific lingual needs of each country/location. That is where Symtrax emerged as a resourceful partner.
Solution presented by Symtrax
Following an extensive evaluation of various solutions, YHA chose Compleo as the competent solution. One of its appealing functions is that printing a document triggers Compleo to capture the document and format it as per the designed template specific to their business needs. The intelligence is built into the system to identify the templates to be applied, and the result to be printed on the designated printer. This is configured by analyzing the business rules and converting them into smart instructions for the desired output.
Benefits
YKK ASAO Group could reap multiple benefits from the solution. Here are some prominent benefits:
Enhances processing speed through the extended run time provided by Symtrax, effectively managing the high volume of documents produced by advanced architectures in parallel processing and intelligent load balancing.
Reduction in size of invoices and other documents, resulting in value creation for the business.
Seamless integration with iSeries Platform with certified connector.
Improvement in document formatting, resulting in more accessible information on documents.
Clean and precise labeling on their products to provide reliable sorting and distribution of their packages and enhance supply chain management of their shipments.
Highlighting key parameters on the labels to ensure maximum visibility for the workforce to enable complete accuracy in their shipments.
Results
YKK ASAO Group's successful implementation of Compleo has provided significant cost savings and efficient cross-location collaboration opportunities. They were able to become self-sufficient in introducing changes in their document formats with the use of Compleo giving the business the agility to adapt to rapidly changing global scenarios. We were able to provide them with a solution that assisted them in achieving their specific requirements.
About YKK Group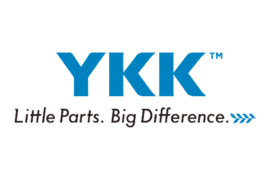 The YKK Group is currently engaged in business in over 72 countries/ regions around the world with over 44,527 employees. Since the company's founding in 1934, YKK has set high industry standards for quality, service, value, and innovation in the production of zippers, plastic hardware, hook and loop fasteners, and snaps and buttons.
The global business is carried out with YKK Group companies of each region playing a leading role and making the most of their respective regional characteristics.