Compleo Hybrid: Taking document management capabilities further
Symtrax has worked with more than 3,000 customers to meet the latest enterprise demands. Our primary solution, Compleo, is a complete set of modules designed to meet a wide variety of trade and commercial document needs.
Now, we are expanding our document management capabilities to include new digital document services with Compleo Hybrid. To help maintain any existing investments, these new additional SaaS services will work hand-in-hand with on-premises Compleo architecture for seamless performance.
Compleo Hybrid includes modules to be deployed on-premises or on a private cloud virtual machine, as well as in MS Azure® Symtrax Cloud. Whatever the platform, our solution matches your business requirements and functions both securely and efficiently. Symtrax Compleo SaaS Services are hosted on Microsoft® datacenters using regional preferences.
Compleo Hybrid extends business applications to external services without compromising security. A secured MS Azure® application manages outside access to the corporate network.
By combining digital document features delivered on-premises with additional services running in the cloud, Compleo works as a perfectly balanced hybrid solution.
This new hybrid architecture offers advanced document management functions, including:
Digital signature: Requesting approval from an external partner requires opening a corporate network. However, doing this may pose a risk to open ports, inconveniencing your IT department. By implementing Compleo WebSign, your company can obtain approval from outside users for documents produced internally, all while ensuring security.
Effective EDI: When handling trade documents through an Electronic Document Interchange, a web application is essential to manage status and feedback. This allows you to deliver documents onto a tiered platform. Because of system-specific requirements, it's often difficult to both link directly to and manage the delivery process on-premises. Therefore, using Compleo to work with either B2G platforms, such as Chorus Pro, Mercurius, and IRP, or B2B platforms, like PEPPOL, helps your internal IT meet ever-changing standards.
Our current online subscription service includes the latest Compleo Hybrid release at no additional cost. Current subscription customers can access new features without having to make any changes. At the same time, those new to Compleo can receive all the benefits from our legacy modules as needed.
For the best performance, existing distribution processes and delivery channels must coordinate. As such, Compleo Hybrid includes each individual step in transforming, converting, and delivering documents. Compleo Hybrid creates an efficient workflow that is secure, timely, and traceable, from document release to delivery. Compleo Supervisor, our Robotic Process Automation (RPA) provides high-availability and load balancing as well to support high-volume workloads.
Our new logo represents the exciting possibilities Compleo Hybrid offers. With this release, you can truly take your document management further than ever before.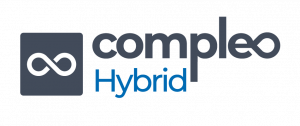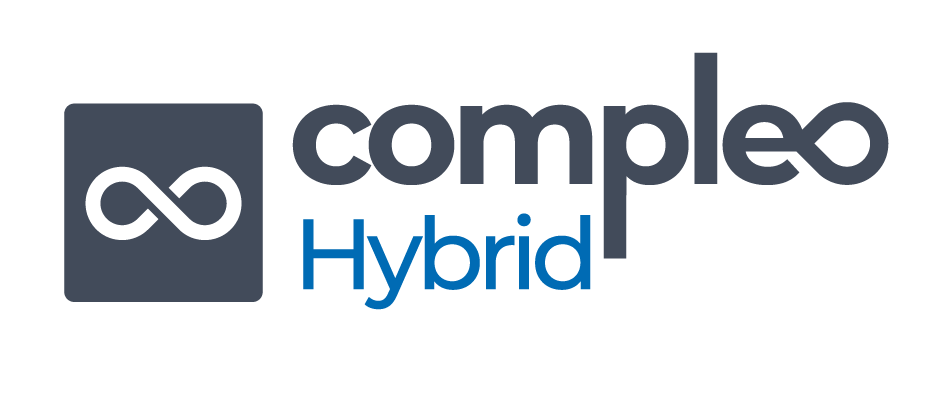 For more informations:
Janine STAPLETON, Digital Marketing Lead, + 44 (0)203 761 9806, jstapleton@symtrax.co.uk
Andy HUGUES, U.S. Marketing Lead, +1 617-391-5818, andyh@symtrax.com
Vijeta SHETTY, APAC Communication Manager, +91 22 4076 5524, vshetty@symtrax.in
---
About Symtrax
Symtrax is a document management software provider with more than 3,000 installations worldwide. Our solution, Compleo, handles the entire business document life cycle from creation to signature to distribution.  With our specialists located in seven offices around the world, we directly address cross-industry needs and craft customer-specific service.