Case study
How Autoliv saves 4X productive time with automated digital signing solution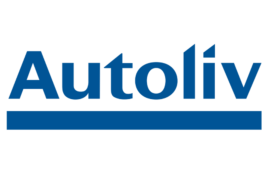 We had a requirement that invoices coming in a single PDF at intervals in bulk should be signed and printed one by one as per business needs. Also, the requirement was highly time-sensitive as there was a direct business impact. The Symtrax digital signing solution helped us achieve the required process within the stipulated timelines. We are now able to save 2-3 minutes per invoice processing.
Taresh Chaudhari
IT Manager
Challenge
As the largest automotive safety supplier for auto manufacturers worldwide, Autoliv processes large volumes of customer-centric documents. These include invoices, credit notes, and debit notes, among others. Meeting internal compliance and enhancing customer satisfaction were the urgent concerns. All documents needed to be signed digitally by authorized personnel before being sent out to the customers. Furthermore, their ERP document output was printed in bulk before being combined into a single PDF.
Autoliv needed a digital signing solution that could not only apply digital signatures to all relevant documents, but also sort them based on customer details before finally processing them further for central printing, emailing, and archiving.
For Autoliv, this was an opportunity to move towards digitization by removing manual tasks, while also staying compliant with updated customer demands.
Solution presented by Symtrax
Autoliv was in need of a solution that met their current compliance requirements while saving them time and effort. Taking this into account, Symtrax proposed a digital signature software solution that could help Autoliv process their documents in bulk and without performance concerns.
Autoliv uses QAD cloud ERP . All of their customer invoices are combined into a single pdf, and so are credit and debit notes. Our automation module uses real-time supervision to capture that PDF for document formatting.
At this stage, the combined documents are separated per specific invoice details and customer information. These documents are then sent to a designated/authorized signatory in India for digital signature. Because of this, the documents now meet customer standards.
Next, each document is sent to the designated recipient via email and then printed on a given output printer or archived to a repository.
In addition, three copies of the same document are prepared simultaneously, with the original being the recipient's copy, the second being the transporter's copy, and the third being the supplier's copy.
Autoliv uses Symtrax solution in their three plants and three warehouses. All of the documents now meet internal compliance and customer requirements. Additionally, their manual processes have been digitized to greatly reduce the amount of human intervention required to print, separate, sign, and distribute files in bulk.
Benefits
Reduced manual intervention, even when large numbers of documents need to be printed, signed, and delivered.
Faster turnaround times and document processing with the help of process automation.
Documents are segregated, making them more accessible.
No need for signing authorities to be physically present.
Result
Processing documents on time and accounting for all compliance needs were the top priorities for Autoliv. Using Symtrax scalable solution, they were able to align business processes with compliance standards. Our digital signature solution also catered to several benefits, such as preventing disruption of existing system configurations, separating documents per customer details, applying digital signatures, and handling distributions to meet specific requirements. Now, the entire process can be completed in just a few days instead of weeks.
About Autoliv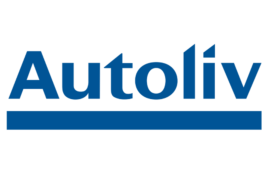 Autoliv Inc. is an American-Swedish automotive safety supplier with sales to all leading car manufacturers worldwide. Together with its joint ventures, Autoliv has over 67,000 employees in 27 countries, of whom 5700 are involved in research, development and engineering. Staying close to customers, each year their products save more than 30,000 lives and prevent ten times as many injuries.