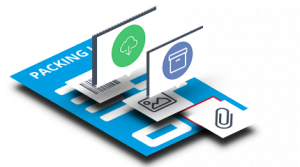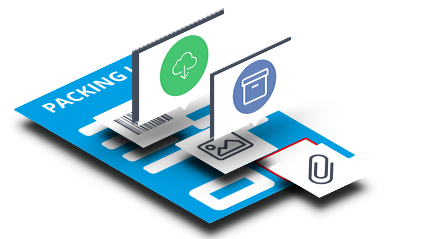 Need to process shipping and logistics documents?
The last few decades have seen a revolution for both web and brick-and-mortar businesses. Goods are now stored in warehouses far from the customers but need to be delivered almost instantaneously.
At the same time, giant logistics platforms have emerged, offering external storage and delivery thanks to waves of technological breakthroughs. Regulatory changes, new markets, mergers and acquisitions all require logistics and shipping processes to adapt quickly.
How can Compleo add value to your department?
Missing documents, errors, or trucking and shipping delays can all add up to huge financial consequences.
With Compleo, a business user solution, you can:
Automatically adapt export documents to every country or language
Access digitally stored documents from everywhere
Design delivery workflows on your own
Save time and improve productivity
Technical Architecture
Don't code: design
QR Code, Maxicode, Datamatrix, EAN 8, 3/5 interleaved, code 128, GS1 – 128, PDF417, SSCC: you name it, we have it.
Missing data in your ERP? Need to include carrier partner data?
Easily query a database and enrich your labels, bills of lading, or delivery notes.
Increase productivity by reusing object "bricks" from one template to the other.
Streamlined compliance with regulations
ISO, GS1, Odette, UBL, and EDIFACT: These are just a few of the norms and regulations our customers can fulfill thanks to our document management solution.
Architecture options: on-premises, hybrid, or SaaS
You may choose to keep control of your IT internal, externalize parts of it, or implement a full SaaS solution. Whatever you choose, you'll get the same benefits of Compleo's features and technical abilities.
A safe repository for your templates
Store label & document templates in a centralized SQL database. At the same time, you can keep a template version for backup, traceability, and quality assurance purposes. There's no document loss or risk of duplication.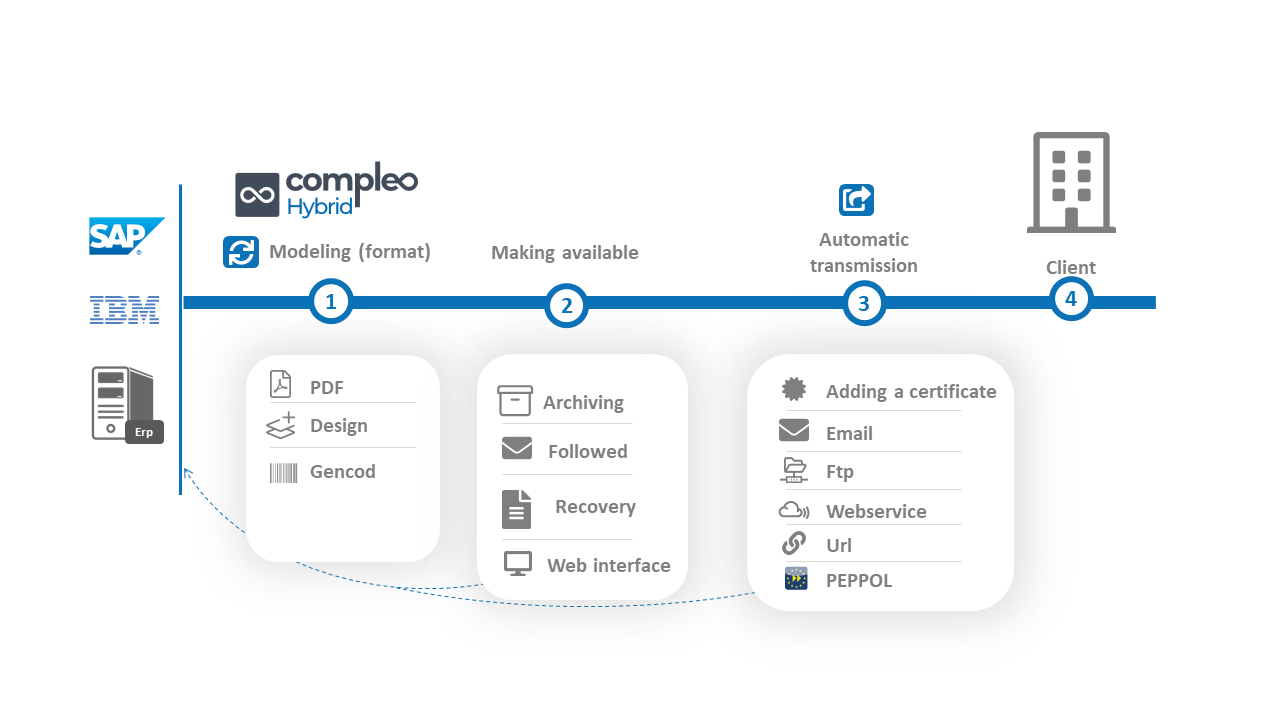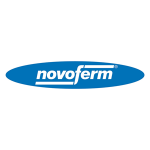 For several years we have been using the Compleo solution we have never had any problems or major breakdown. The solution is reliable and adaptive, for example the migration from SAP 4.6 to ECC6 EHP6 (Unicode) it went very well with very little work to do on the Compleo side.
Why choose Compleo for logistics document processes?
Easy labeling
With Compleo Layout, shipping labels are designed in snapshot. No matter where the data originates from, you can create labels with the barcode, format, and text you prefer.
Intuitive UI
Compleo allows your company to easily adapt to changing work environments. Manage up-to-date production orders, picking lists, pallet labels, delivery notes, export documents, and more.
Optimized processes
Reorganize your logistics or shipping processes in minutes with Compleo Reviewer.
Centralized document management
Using a solution independent from your IT system increases flexibility, standardizes department practices, and improves efficiency.
What makes Compleo different from other solutions?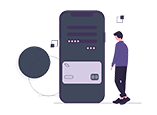 Offer web and mobile document access
Ease communication between carrier, supply chain, and warehouse. A central, secured repository receives ERP-generated shipping documents automatically. This system also provides direct, real-time access to bills of lading, delivery notes, packing lists, and more.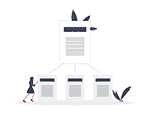 Address a variety of shipments with tailored documents
Easily customize all shipping documents to match modern transportation needs. Add new elements such as Maxicode, certificate attachments, ISO compliance icons, or destination language.

No IT application changes required
Existing documents are enhanced with digital technologies immediately upon production. The solution offers cloud storage capabilities that work independently from your ERP while still linked to them.

Complete business document centralization
Maintain a unique indexed repository to browse all logistics-related documents.
Want to transform your shipping documents?
Contact us today for a free customized demo.