"Compleo is flexible and very easy to use. All the people who used it became familiar with the software very quickly."
Initial situation and challenge
Different internal requests led Haribo France to find an Output Management solution. The company's users were processing a lot of AS/400 spools and wanted to get documents in Excel. Indeed, they had customer or product files that accounted for more than 1000 pages per month, which was very time-consuming to review and distribute. To resolve this, they needed to receive these documents in a digital format.
Solution presented by Symtrax
In 2003, Haribo first implemented Compleo in 2003 and has regularly updated its configuration to this day.
Haribo France uses the Compleo Explorer module to redesign AS/400 spools sent in Word, Excel, or Access, and then distribute the documents via email in a PDF, Access, or Word format. The solution is related to around 30 applications, some of which have spools of more than 3000 pages, on which they realized some disruptions. This allows them to produce daily, monthly, or yearly reports according to the needs of different departments, from the sales team to management.
Result
The Compleo Supervisor module is used daily to produce reports on demand. From time to time, the user transmits its status to the module, which is placed in a queue and then automatically processed and sent by e-mail.
In addition, the solution has helped them eliminate several matrix printers. While they used to print a lot of listings before, the information from the spools is now sent automatically by email with formatting in PDF format.
Why choose Symtrax?
"Compleo combines attractive price with ease of use," the company says.
For the IT department:
"Compleo is flexible and very easy to use. All the people who used it became familiar with the software very quickly, after 2 or 3 examples."
"The software is technically very good, easy to use, but it also allows us to tackle the most complex problems! The other advantage of the solution is a rapid implementation, and it can be used in many specific cases. Finally, the sales team has always been friendly and available, and we have never had a problem with Symtrax, always solutions!"
About Haribo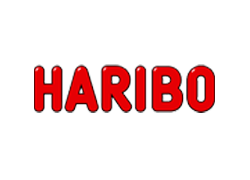 HARIBO is a global market leader in fruit gummies and liquorice, and its products are now available in more than 120 countries around the world. HARIBO produces at 16 locations in ten countries and employs more than 7,000 people, ensuring that consumers always have a sufficient supply of their favourite products.
Want to know how Haribo uses our solution?
Request a customized demo of Compleo Hybrid!