Sign, trace, and audit documents across platforms
Fast implementation with minimum maintenance
Get digital signature solutions working within weeks, not months. Deliver your completely customized workflow as per end user needs, with a quick turnaround time that makes it easy to handle changes to requests.
Flexible architecture
What kind of implementation works best for you? Scale your document approval system with load balancing and parallel processing capabilities. Grow to match your business needs while staying competitive and choose from centralized and de-centralized e-signature solutions. Accommodate different departments as well as compliance frameworks for desired results.
Complete automation
Implement end-to-end Automation, no manual intervention needed. Remove the risk of human error and ensure audit compliance with an electronic signature tool. Go from ERP document extraction to distribution for end customers, all in a matter of seconds.
Apply the same workflow to invoices, purchase orders, delivery notes, and purchase requisitions, among other business documents.
Integrate seamlessly with your existing process,
no matter your industry
FAQ
Frequently Asked Questions
Learn more
Build a one-time template with an intuitive Graphic User Interface First, define variables to customize the signature workflow using SAP…
WATCH THE VIDEO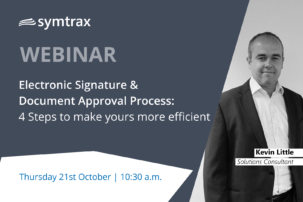 Empower users with an automated, customizable document approval and e-signature workflow. Discover all the necessary steps to suit your internal…
WATCH THE WEBINAR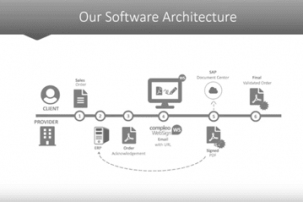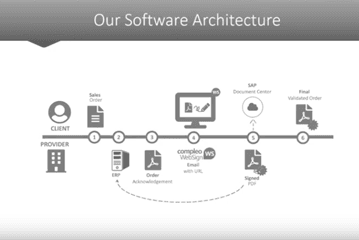 Sign documents electronically with our easy-to-use module. In this video, you'll learn how to take a document out of your…
WATCH THE VIDEO
Want to learn more?
Contact us today for a free customized demo.